Performance specialist working with Sheffield health system to draw up action plan to bring down DTOCs
Trust chief says sustained improvement requires behaviours to change
Council director accepts path to improvement has been "rocky"
One of England's largest teaching hospitals is working with an aviation performance specialist to reduce delayed transfers of care to zero.
Sheffield Teaching Hospitals Foundation Trust held a summit with Newton Europe – which has worked with British Airways, BAE Systems and Nissan – this week as figures released by NHS England this month showed the trust had 4,650 delayed bed days in March.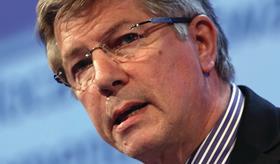 Sheffield city council made almost a third of staff in its social care intervention team redundant last year, while the trust raised concerns over the local authority's reliance on the "fragility of the independent sector" to provide social care following the redundancies.
The Sheffield system is now working with Newton Europe after its services were offered by NHS England and the Local Government Association.
The management consultants will produce an action plan by the end of June as they work with the trust, Sheffield Clinical Commissioning Group and the council to avoid a repeat of problems next winter.
Trust chief executive Sir Andrew Cash said at a board meeting last week: "What we have agreed across the system is we should get close to zero delayed transfers of care."
He said the trust expected DTOCs to fall over the next few months but added: "What about quarter three and four? We need to be absolutely sure this is sustainable and that behaviours change."
NHS England data shows the trust had 4,684 delayed bed days in November– a more than threefold increase on November 2015's figure of 1,351. In December, the trust had 4,264 delayed bed days, compared to 1,417 in December 2015.
Figures for 2017 show the problem has been growing. The trust had 4,641 delayed bed days in January, 4,643 in February and 4,650 in March.
Between June and September 2016, the council lost 97 out of 314 staff in its short term intervention team, saving £1.8m.
The trust said it then saw an increase in patients waiting for support as the council was not delivering the agreed number of packages.
DTOCs mounted last autumn as, in common with many other trusts, increasing numbers of patients with more complex needs came to hospital.
Board papers show the trust expressed concern in October at the council using a mixture of its own staff and the independent sector to provide social care. It said this was "the wrong strategy and model as demonstrated by the number of times the service had collapsed".
After escalation meetings between the trust, the CCG and the council, additional residential care packages were introduced, the number of private firms providing social care increased and a 48 hour "pick up" for patients requiring social care was introduced.
Sheffield also received £12.5m from the chancellor's £2bn pledge for social care. The council is introducing a new contract with fixed hourly rates based on a "cost of care" price model for the independent social care sector.
Kirsten Major, the trust's deputy chief executive, said last week there was now "ongoing continuous improvement" in DTOCs with numbers "considerably less now than had been in the past".
She said Newton Europe would produce an initial stock check to "seize the challenge of zero DTOCs" through long term strategic planning and national funding.
Phil Holmes, director of adult services at the council, said the £1.8m saved through the redundancies and staff leaving was "recycled" into commissioning the independent sector to provide additional social care services.
He said Newton Europe had found 40 per cent more capacity in the council's short term intervention team now compared to September as part of its review ahead of the preparation of the action plan.
However, he accepted the path to improvement had been "rocky" and the council "could have been better" at aligning the extra investment in the independent social care sector with improving its service's efficiency.
Source
Trust board meeting, NHS England data and information provided to HSJ