Two trusts have formed an innovative digital pathology partnership designed to secure sustainable, high quality services for the whole of east and south Yorkshire.
Sheffield Teaching Hospitals Foundation Trust and Hull and East Yorkshire Hospitals Trust say the East and South Yorkshire Digital Pathology Network is the first of its kind in the UK and will enhance "clinical outcomes, efficiency and resilience" of shared diagnostic services.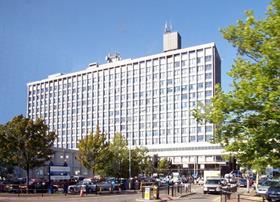 Under the joint venture a virtual distributed network of specialist pathologists will be created. It will enable workloads to be balanced between sites and reduce locum and external reporting agency costs.
Traditional glass slides will not be transferred between the centres as images can be scanned at one laboratory and immediately examined and diagnosed by pathologists at another, reducing turnaround times and speeding up analysis of histology samples in the region.
Clinicians involved in the collaboration say it is too early to estimate potential savings but a key goal of the work is to secure quality standards and create a sustainable model in the face of specialist workforce shortages.
Consolidating pathology services is a key part of the NHS's efficiency drive. In June, NHS Improvement asked trusts to draw up plans to consolidate pathology services, initially in sustainability and transformation plan areas but with a view to develop regional partnerships.
Anne Campbell, joint clinical director for pathology at the Hull and East Yorkshire, said: "Our aim is to provide our patients and their doctors with access to a more robust and sustainable specialist diagnostic histopathology service now and in the years to come."
Branko Perunovic, clinical director of laboratory medicine at Sheffield Teaching Hospitals, said it would "transform" the future delivery of histopathology services, offering a flexible alternative to the expensive co-location of laboratories.
Work on the partnership with technology multinational Philips has been underway for the last year to standardise IT infrastructure and interoperability between the two tertiary centres.
Around 5,000 gastrointestinal pathology samples a year will be dealt with initially, with the potential to expand to other specialties.
Staff shortages are worsening as fewer people enter the pathology profession and demand is continuing to outstrip the expertise available. More than 70 per cent of diagnoses are dependent on tissue based samples.
Trust managers say others looking to adopt the same system will benefit from the lessons learned from joint working across the two organisations.
Staff in Sheffield provide specialist histopathology for district hospitals in south Yorkshire, as well as several services under national programmes.
Source
Information provided to HSJ