Commissioners in the West Midlands want to move to public consultation on the controversial reconfiguration of acute services in Shropshire, following months of delays.
Shropshire Clinical Commissioning Group and Telford and Wrekin CCG have said they intend to proceed to the public consultation stage on the reconfiguration of emergency and acute services at Shrewsbury and Telford Hospital Trust.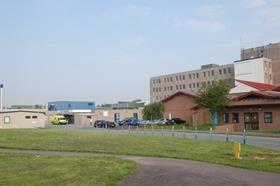 The decision follows months of delays, after the CCGs were unable to agree in December on the preferred option for the trust's reconfiguration.
KPMG was commissioned to carry out an independent review into the changes proposed to women and children's services and the options appraisal process used by the joint reconfiguration board called the Future Fit programme.
The preferred option would see all emergency and critical care services transferred from Princess Royal Hospital in Telford to the Royal Shrewsbury Hospital.
The trust revealed last week it could be forced to temporarily close its overnight accident and emergency services at PRH due to staffing shortages.
In response to the independent review, the CCGs have decided they will go ahead with a public consultation, but they will need approval from NHS England before this happens.
The review's findings are due published later this month following a meeting of the Future Fit joint committee.
Responding to the independent review, Simon Freeman, accountable officer for Shropshire CCG, and David Evens, chief officer for Telford and Wrekin CCG, said: "We believe strongly that no change is not an option if we are to provide safe and sustainable hospitals. The broad consensus today was that there is nothing in the independent reports that materially affects the decision to go to public consultation.
"The need to further review affordability and community provision is well known and work is already ongoing to address these. Both these issues will be reviewed before the CCGs seek assurance from NHS England to launch a consultation.
"It is important to note that this is not a final decision, but a recommendation to go forward to public consultation to gather public views across Shropshire, Telford and Wrekin and Powys on the proposals."
The preferred option for acute services at Shrewsbury and Telford Hospitals Trust
Princess Royal Hospital will provide:
24/7 urgent care;
most day case surgery;
planned orthopaedic surgery;
outpatient services;
diagnostics; and
a midwifery led unit
Royal Shrewsbury Hospital will provide:
emergency and critical care;
24/7 urgent care;
complex surgery;
outpatient and diagnostic services; and
a women and children's centre.