Councils will be required to report to the government on a regular basis to show how the extra £2bn of social care funding announced in the budget has been spent, as ministers seek to ensure investment is focused on easing pressure on hospitals, Local Governent Chronicle has reported.
The guidelines, due to be published shortly, are set to require councils to treat the new money as a local government contribution to the better care fund and spend on the integration of health and social care services.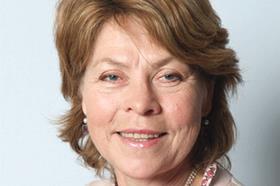 LGC reports that quarterly or half-yearly reports from councils on spending activity are currently under consideration.
Government officials are understood to have received clarification that the Care Quality Commission can assess council social care arrangements as part of an inspection of hospitals where delayed transfers remain high, without the need for new regulation. It is not yet known what criteria will be used to determine the threshold that would trigger a CQC inspection.
It is believed a wider ranging accountability framework with even tighter restrictions on how the funding can be used is already under development and could be introduced as early as 2018-19.
Ealing council chief executive Paul Nasjarek, who is spokesman on community wellbeing for the Society of Local Authority Chief Executives and Senior Managers, questioned how much impact the extra money will have if there are limited flexibilities over the funding, especially as he said new demand on social care in most parts of the country was being driven as much by younger people with disabilities as older people.
He said: "If councils are restricted from dealing with the 75 per cent of cases that come into the system directly from the community that will have a detrimental knock-on effect on hospitals.
"The risk is if there is a focus on pressure in hospitals that will restrict our ability to deal with community care packages and that will put further pressure on the health system."
Rather than imposing restrictions on spending, Northamptonshire CC chief executive Paul Blantern said the government should trust councils with greater control over funding across the health and care system in order to improve efficiency and outcomes.
He said: "[Ministers] can't keep saying local government has been the most innovative and cost effective part of government in dealing with austerity [then not trust it] to spend the money where it is needed.
"Local government should take more of a controlling influence over other parts of government – in health for example.
"One of the problems in the NHS locally is that they are over-regulated and over control their managers. They are not allowed to manage locally and the system stops innovation on a local level."
Izzi Seccombe, chair of the Local Government Association's community wellbeing board, said she was seeking assurances from ministers that councils will get to retain "full flexibility" on how the money is spent.
She said: "Councils know where the pressures are in their local areas better than anyone else. It is also essential that there are no delays in releasing the money so councils can provide extra care and maintain the services that would otherwise have been cut.
"Reducing pressures on our hospitals is important, but we must also remember that social care is about much more than just freeing up hospital bed space."
The LGA said hospitals currently account for one in five social care referrals.
NHS Providers has urged councils and NHS leaders to agree targets for short term reductions in hospital bed days, after the announcement of £1.2bn extra in social care funding for 2017-18.
According to the latest figures, 35.3 per cent of delayed transfers of care in January were attributable to social care, while 8.1 per cent were due to the contribution of both social care and the NHS. The rest were solely attributable to the NHS.
The government is set to publish a green paper on proposals for the future sustainability of the social care system later this year.
The Department of Health declined to comment.