Council and CCG leaders call for better care fund rules to be relaxed
Focus on A&E activity has distorted attempts to integrate care, survey finds
Calls for best practice to be shared
Budget pooling fuels mistrust in financially challenged areas
The government's emphasis on the rate of emergency hospital admissions as an indicator of local performance on the better care fund is "patronising" and has distorted health and social care integration, according to an NHS England report.
A survey of clinical commissioning group and council leaders, commissioned by NHS England, also found that learning on the better care fund was not being shared between local areas. System leaders wanted the national conditions attached to the fund to be relaxed next year.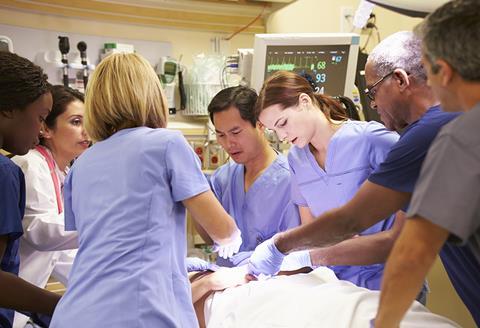 HSJ has obtained the report, which was produced via interviews with local leaders over the summer, under the Freedom of Information Act. It looks at the impact of the government's flagship integration policy, which mandates a pooled health and social care budget under the joint governance of council and NHS leaders.
The report contains a section detailing local responses to the "pay for performance" element of the policy, under which some funding can be held back from the pooled budget and spent on NHS care if emergency admissions did not reduce.
The report says: "The [pay for performance] element was described as being 'less effective than intended'. Most areas reported that decreasing non-elective admissions was already part of their local strategies and initiatives.
"Having it as a target felt 'patronising' and distorted the emphasis away from those interventions that would affect transformational change of the wider system, to performance against a narrow NHS specific target."
The metric was "blunt", and "did not incentivise providers to take risks", it adds.
The section also says: "Reporting against the metric was described as overly complicated, bureaucratic [and] onerous".
The study also describes the effect of the six national conditions, which include requirements to protect existing social services, bring in seven day hospital discharge support, and use the NHS patient number across health and social care.
These should become "more flexible and adaptable", respondents said, "shifting… to a focus on outcomes to be achieved". While there was consensus that the national conditions had helped to shape local plans, some believed they were too prescriptive.
The report also says:
Learning should be shared between local areas, as many respondents did not know what was working elsewhere.
While pooling budgets were important to building collaboration, some areas found them to be a "source of anxiety and tension… there was a sense of nervousness and mistrust, especially for financially challenged areas".
Some areas found it difficult to involve acute providers in the better care fund because they "struggled to see the purpose of the initiative".
"Some areas challenged the role regulators play in encouraging trusts to be sustainable", via protecting income streams, even though this runs counter to the intention of the fund.
The fund is a key government policy for integrating care, and was a commitment in the Conservative Party's election manifesto. Ministers have confirmed it will continue in 2016-17 but its future beyond that is uncertain.
A Department of Health spokeswoman said whether the rules governing the fund would be changed would not be confirmed until after next week's spending review.
NHS England has been gathering quarterly data on the impact of the policy on a range of health and social care performance indicators.
However, it has not yet published any of the results. A spokeswoman said data for late 2014-15 and early 2015-16 was expected to be published by the end of November.