£1bn of pooled health and social care funding will no longer be subject to national rules
Providers and commissioners instructed to produce plans to cut delayed transfers
New "streamlined" assurance process for better care fund plans
Changes welcomed by CCGs and councils
Ministers have axed the £1bn payment for performance element of the better care fund and mandated local targets for the reduction of delayed transfers of care.
Guidance published by the Department of Health last week also outlined a new process for centrally approving local plans, which aims to be more "streamlined" than the assurance process in the run-up to 2015-16.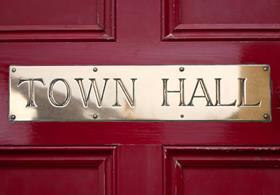 The guidance also confirmed that the better care fund fund – the government's flagship integrated care policy– will be worth at least £3.9bn in 2016-17, up from £3.8bn this year. Councils and clinical commissioning groups will be able to put more money into their shared local pots, as they have been in 2015-16.
Under existing arrangements, some BCF cash can be held back in areas which fail to cut emergency admissions, and used to fund that activity. Next year those national rules will be axed, and councils and CCGs will be given more flexibility to agree local risk sharing agreements.
The better care fund is the government's main policy for integrating health and social care. It is in its first year of full operation, and last year's spending review confirmed it would remain in place until 2020. It aims to cut accident and emergency admissions, delayed transfers, and care home admissions by investing in joined up health and social care services focused on prevention.
The payment for performance element was jointly agreed by ministers and NHS England chief executive Simon Stevens while the policy was still being designed. It set aside £1bn of the total better care fund to be spent on NHS care, either on community services or A&E care if admissions unexpectedly rose during the year.
This part of the policy has been scrapped for 2016-17. It will be replaced by a £1bn ringfenced fund to be spent on non-acute care commissioned by the NHS, which may include social care as well as NHS community services.
If A&E admissions rise in an area where the CCG and council have not agreed to use BCF funding to pay for emergency care, CCGs could therefore be left with an additional liability.
Instead of a nationally defined mechanism, local areas will be able to agree their own risk sharing agreement to fund unplanned emergency admissions.
Councils, CCGs and NHS providers will also have to agree a local target for cutting delayed transfers of care.
The guidance said: "Given the unacceptable high levels of DTOC currently, the government is exploring what further action should be taken to address the issue.
"As part of this work, under the [fund], each local area is to develop a local action plan for managing DTOC… all local areas need to establish their own stretching local DTOC target – agreed between the CCG, local authority and relevant acute and community trusts."
Unlike the 2015-16 better care fund plans, 2016-17's will not be subject to a national assurance process. Instead, local plans will be assessed by regional teams including NHS England and local government officials. Plans will only be approved centrally where areas are designated "high risk".
Izzi Seccombe, the Local Government Association's community wellbeing spokeswoman, said: "It's right the new policy framework sets out a more streamlined process with less onerous assurance requirements.
"It is also helpful that the previous payment for performance scheme has been replaced with a simpler requirement."
"However, the [fund] does not solve all of the issues facing social care and pressures still remain on councils."
NHS Clinical Commissioners chief executive Julie Wood agreed that the arrangements for 2016-17 were an improvement. "It's clear they have taken feedback from local areas," she said, adding that the new arrangements would "reduce the burden of bureaucracy" for local commissioners. The better care fund assurance process would be more aligned with the normal CCG planning process than last year, she said.