Survey of finance leaders finds 80 per cent do not expect to hit better care fund performance targets
"Unrealistic expectations" attached to the fund are "giving integration a bad name"
Some areas had not set up pooled budgets halfway through 2015-16
New calls for bureaucracy to be simplified
Ambitious plans to improve the performance of local health and social care systems through integration are likely to fail in four out of five areas, according to a survey of council and NHS commissioners.
The survey on the better care fund, carried out by the Chartered Institute for Public Finance and Accountancy and the Healthcare Financial Managers Association, has been exclusively shared with HSJ.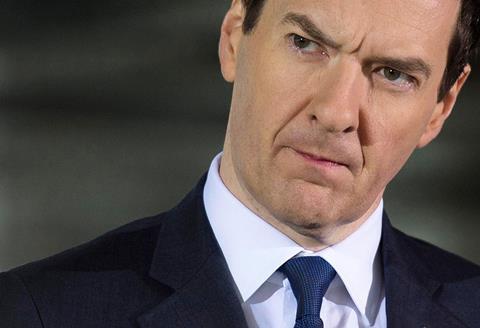 It also found that "unrealistic expectations" attached to the policy were harming local relationships in some areas, hampering progress, and "giving integration a bad name".
Under the better care fund, which began operation at the beginning of 2015-16, £5.3bn of NHS and council funding is being pooled, to be spent on joined up health and social care. It is the government's flagship integration policy.
Ministers expect it to deliver a reduction in accident and emergency admissions of more than 3 per cent this year. The fund planning process also projected improvements in a range of other indicators including the rate of delayed transfers of care and admissions into care homes.
The survey was conducted at the end of quarter two of 2015-16. The results were based on responses from 48 of 150 top tier local authority areas, accounting for £3.6bn of the £5.3bn.
It found:
80 per cent did not expect to meet their performance targets this year. The main reason for this was that non-elective hospital admissions are either not reducing at all, or by less than planned.
Halfway into the year, 9 per cent of respondents had still not set up a section 75 agreement – the mechanism for transferring NHS funding into the pooled budget. This was due to final agreements around issues such as risk sharing still not being agreed between councils and clinical commissioning groups.
Nineteen per cent of respondents said their section 75 agreement was signed, but would need to be modified.
Local leaders were widely critical of the bureaucratic reporting regime attached to the policy. One respondent said the "inflexible model" was "putting existing good relationships at risk".
Another said performance was falling behind plan because of "slippages in recruitment" to the teams needed to integrate NHS and social care services.
However, it was also widely accepted that the policy had improved working relationships, and led to better collaboration and investment in new services that otherwise would not have happened.
In last month's spending review chancellor George Osborne confirmed the fund would be frozen in real terms next year, and would remain in place until 2020, when health and social care are expected to be fully integrated.
Finance experts have called for the administration of the fund to be simplified in 2016-17.
CIPFA chief executive Rob Whiteman said: "Government must do more to support effective governance of the BCF… I commend the aim of the BCF but its administration must be simplified to if it is to deliver a meaningful impact."
Paul Briddock, director of policy for the HFMA, said: "It's positive that organisations are already beginning to integrate services and collaborate more. What is now needed as a next step is for targeted streamlining and simplification of processes to take place."
Four-fifths of areas expect to miss BCF targets, survey finds
1

Currently reading

Four-fifths of areas expect to miss BCF targets, survey finds

2