New rules will still divert better care fund cash to acute sector
Much delayed guidance comes after weeks of talks between NHS England and social care leaders
Guidance seeks to minimise risk of overstretching CCG budgets
CCGs reminded they can fine councils over delayed transfers
Protracted negotiations between NHS and social care leaders have resulted in a new set of rules governing the £3.9bn fund for integrated care.
However, safeguarding NHS finances has been prioritised and it is likely substantial sums will be diverted to the acute sector.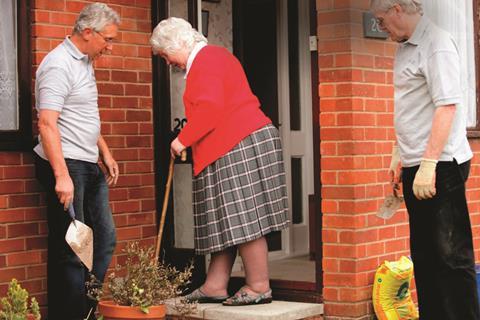 New guidance was published today, following weeks of discussion between NHS England and local government. It sets out how the better care fund will operate in 2016-17. It was originally expected to be published in early January.
HSJ understands the main sticking point was over how the controversial "payment for performance" element of the BCF – the abolition of which was announced in January – would be replaced.
Under the payment for performance regime in 2015-16, £1bn was linked to performance against local BCF targets to cut accident and emergency admissions. Where these targets are missed, cash is diverted from the fund to pay for the excess emergency activity.
These rules have been unpopular because of the time and resources used to monitor them. They also dismayed some social care directors who wanted all of the BCF to be spent on non-acute care.
In 2016-17, health and wellbeing boards will be expected to put their share of the £1bn into local ringfenced funds governed by risk share arrangements. Although this promises to be less bureaucratic than payment for performance, HSJ understands the ultimate effect is likely to be the same, with substantial amounts of BCF funding diverted into the acute sector to pay for any rise in A&E admissions.
Areas which have succeeded in cutting A&E activity as much as they planned to during 2015-16, which HSJ understands will be a minority, will be allowed to spend the ringfenced funding on NHS commissioned non-acute care upfront.
However, those which have not – the majority – will not.
The guidance emphasises that the "same pound cannot be spent twice" – meaning excess A&E activity must be funded at the expense of out of hospital care.
"The key point is that BCF investment does not cause a CCG to overextend itself in financial terms and hence put the financial balance of the health economy at risk," it says.
There is no equivalent provision to ensure council or social care budgets are not overstretched. This is a result of robust negotiating by NHS England over the past six weeks, sources told HSJ.
HSJ understands the original intention was for a more permissive approach to the ringfenced fund, but this was changed to ensure CCGs were not left with an unfunded liability for excess emergency activity.
As previously announced, the BCF will be subject to less bureaucratic assurance and reporting than in 2015-16.
For the first time, councils and clinical commissioning groups will agree a plan to cut delayed transfers of care. The BCF guidance points to rules established in the Care Act 2014 enabling CCGs to fine councils if they fail to support patients to be discharged from acute care.
BCF planning in 2016-17 will be directly linked for the first time to CCG activity plans. The guidance also overtly links it to the sustainability and transformation plans to be produced by the end of June, and the production in 2017 of whole system integration plans. Both measures are intended to make joint planning a standard activity for the whole health and social care system.