Acute and mental health trusts in Somerset planning merger
New organisation would be second trust nationally providing acute, community, and mental health services
Decision to formally start merger process due in June
Merger could complete by summer 2019
Two trusts have begun planning a merger to bring together acute, community, and mental health services into a single trust, HSJ can reveal.
Leaders at Taunton and Somerset Foundation Trust and Somerset Partnership FT are drawing up a strategic case for a merger, which could be completed by summer 2019.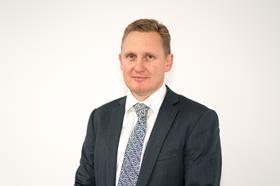 Final approval from both boards will be sought this summer. Approval will also be needed from regulators and the Competitions and Markets Authority.
If the merger is approved and completed, the trust would be the second in the country to provide acute, community and mental health services.
The only trust already providing these services is Isle of Wight Trust, which also runs an ambulance service.
Although North Cumbria University Hospitals Trust and Cumbria Partnership FT have a joint leadership and governance structure, the trusts have not said they intend to merge.
Taunton and Somerset FT, which has an income of around £290m, runs Musgrove Park Hospital in Taunton, while £170m income Somerset Partnership FT provides community, mental health and learning disability services across the county.
The trusts set up a joint management team in June as part of an "alliance".
Peter Lewis, who is chief executive of both Somerset Partnership FT and Taunton and Somerset FT, told HSJ: "There are clearly some disbenefits to running the alliance, in that there are still two organisations, two governance processes, and you've got to manage the money in two separate pots.
"By the end of June we will be in a place where we've developed the case and we'll be asking the board to make a decision.
"Then we will be in the timeline of the merger process, which is probably a 12 month period."
Mr Lewis highlighted child adolescent mental health and paediatrics as an example of services that could benefit from a merger, as well as reducing costs through consolidation of non-clinical support services.
He said: "We know people living with mental illness are more likely to have physical conditions, and that people living with physical conditions are more likely to have mental health conditions so if we are serious about person centred care and population health we think this gives us a great opportunity.
"There was an example where we had a multidisciplinary team meeting to review the care of an elderly person in an acute hospital, at the same time as the community services were also looking at having a review of that person's care – and we didn't know that each party was doing that at the same time."
He added the merger would give the trusts a way of getting the best value for money for the health economy.
Taunton and Somerset FT is forecasting a £2.7m deficit this year, while Somerset Partnership FT is forecasting a £2.8m surplus. Somerset Clinical Commissioning Group was rated inadequate last year amid worsening finances.
Asked what staff thought about the merger plan, Mr Lewis said there had been "lots of informal discussion" and some groups were "really engaged".
"It's bringing together two groups of people who have worked in these organisations for a long time so there will be differences in terms of the cultures of how the organisations work," he continued.
He added the trusts were "very conscious" of the potential for the merger to become too big a distraction against "delivering on the ground", and said a plan was in place for dealing with this.
Article updated at 10.04am on 27 March to include the fact that Peter Lewis is also chief executive of Taunton and Somerset FT.
Source
Information obtained by HSJ; trust board papers