South Essex Partnership University FT could see income fall below £200m within four years, review says
Forecast drop would be the result of losing existing contracts up for renewal in coming years
The trust is in merger talks but says it will not make a decision until late 2016
PERFORMANCE: South Essex Partnership University Foundation Trust could see its income fall below £200m within four years, according to a review of Essex's mental health services.
The news comes with the trust in merger negotiations with neighbouring North Essex Partnership University FT.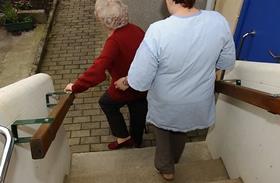 The mental health provider had income of £317m in 2014-15, but this could dip to just £191m by 2018-19, according to a report by The Boston Consulting Group.
The review is contained in board papers from the trust's October board meeting but has not previously been reported outside the organisation.
The report said the estimate was a "base case" scenario calculated on the trust's annual reports and a "revised five year forecast" for 2014-19 given to the authors by the trust in July. The trust said the revised document had not been made fully public because it contains commercially sensitive information.
The authors also forecast an "upside scenario" in which income could increase to £355m by 2018-19 and a "downside scenario" where income could fall to £156m by then.
The report quoted the revised five year plan, saying: "Opportunities for growth will have to be pursued to minimise longer term risk to sustainability…without growth in income [the trust] would need to merge by 2018-19."
The trust said that "based on certain scenarios", it agreed with the report's conclusions.
One of the most significant loses since 2014-15 has been the transfer of the mental health and wellbeing services worth £60m in Bedford and Luton to North East London FT in April.
The trust also has a series of community services contracts up for renewal in March 2016 and March 2017, with their potential loss or retention factored into the Boston Consulting work.
The trust told HSJ that these are:
Bedfordshire – worth £41m (expiry March 2016);
South Essex – worth £34m (expiry March 2017); and
West Essex – worth £36m (expiry March 2016),
The review concluded Essex's two mental health providers, South Essex Partnership and North Essex Partnership, faced three significant problems:
A shrinking market: in addition to the overall market for specialist mental health services shrinking nationally, the trusts were losing market share to local competitors.
Challenging finances: mental health funding has historically been financially challenging.
Potential branding issues: "Perception amongst commissioners is mixed around responsiveness to changes in policy, communication regarding services and data transparency," it said.
The trust begun consulting on a merger with North Essex Partnership in late 2015. North Essex had revenues of £110m in 2014-15 and also faces an uncertain future without a merger.
South Essex Partnership told HSJ no official decision would be made until late 2016 as to whether or not to press ahead with a merger.