Neglect by South London and Maudsley Foundation Trust contributed to the death of a 15 year old mental health patient, a coroner has ruled.
Christopher Brennan died from a cardiac arrest in August 2014 after self-harming.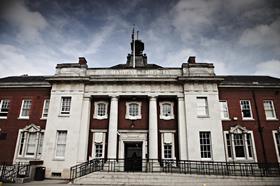 Coroner Selena Lynch said this week his death resulted from "cumulative and continuing failures" by the trust in its management and risk assessments.
During the inquest into Mr Brennan's death the coroner heard there was no formal, documented risk assessment carried out during his six week stay in the hospital. There was no care plan and Mr Brennan was allowed access to coins, batteries, a bottle top and a shoe lace while in hospital, which he used to self-harm.
The inquest heard staffing shortages had left the ward struggling to cope with staff "desensitised" to the dangers.
Mr Brennan was found unconscious in August 2014 after calling for help. He was later pronounced dead at Princess Royal University Hospital.
He was originally admitted to South London and Maudsley for his own safety after self-harming at home and he had been admitted to hospital several times.
Recording her narrative verdict, the coroner said: "Christopher suffered from mental illness and was a patient at Bethlem adolescent unit at the [Bethlem Royal Hospital]. He had a history of hearing voices, suicidal ideas, and self-harm.
"Christopher's actions were in part because of cumulative and continuing failures in risk assessment and management. His death was contributed to by neglect."
His family issued a statement via the organisation Inquest: "Losing our beloved son and brother when he was just 15 years old was so painful. Losing him as a result of the hospital's failure to protect his life is unbearable."
Deborah Coles, director of Inquest, said: "The multiple and inexcusable failings in his care allowed Chris to endanger himself many times over.
"Sadly Chris' death is not an isolated one. He is one of at least 11 child deaths of mental health inpatients Inquest has identified between 2010 and 2014. Incredibly, we find that no single body is responsible for collating, analysing or publicising these deaths and that these deaths are not being independently investigated. The lack of resourcing of child and adolescent mental health services across the country is a national scandal."
Earlier this year HSJ revealed hundreds of patients who died while being detained under the Mental Health Act could have been denied inquests after discrepancies in official data.
A spokesman for South London and Maudsley Foundation Trust said: "We offer our sincere apologies to Christopher's family for their loss. Areas of learning for the trust were identified through a serious incident investigation and we have carefully reviewed our procedures accordingly.
"More recently, the service has been inspected by the Care Quality Commission and care was found to be of a 'good' standard. We hope this offers some reassurance to the family that lessons have been learnt from this very tragic event."
Source date
September 2016