Norman Lamb has been appointed chair of South London and Maudsley FT
Was care minister during coalition government
Mr Lamb stepped down as MP for North Norfolk this August
Former MP and minister Sir Norman Lamb has been appointed chair of a major south London mental health trust, HSJ can reveal.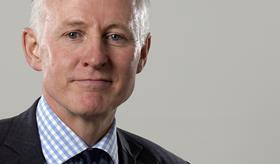 The former care minister and Liberal Democrat MP for North Norfolk will chair South London and Maudsley Foundation Trust from March 2020.
Sir Norman is well known for campaigning to improve mental health, learning disability and autism services. While minister in 2015, he launched the government's Future in Mind initiative, which looked at the improvement of children and adolescent mental health services.
This year he received a knighthood in the Queen's birthday honours for his public and political service, notably his contribution to mental health.
Sir Norman announced he intended to step down as an MP in August and, in a statement, said he wanted to "focus" his efforts on issues such as "the cause of equality for people with mental ill health and those with learning disability and autism".
In 2016, Sir Norman , who was care minister between 2012 and 2015, told HSJ of his daily fight to keep mental health on the government's agenda, which he said "did not get a look in" at performance meetings until the first waiting times for Improving Access to Psychological Therapies were introduced.
Sir Norman also played a key role in publicising whistleblower's concerns last year over poor care by the East of England Ambulance Service Trust.
South London and Maudsley FT appointed David Bradley as its new chief executive in April this year. In the same month, chair Roger Paffard announced he was stepping down after four and a half years. Non-executive director June Mulroy filled in as interim chair.
In a message to staff, Mr Bradley said: "Sir Norman brings with him a wealth of experience in healthcare and a deep commitment to improving the lives of people with mental illness. I know he will be a tremendous force of positive change for the people of south London."
Source
Information obtained by HSJ