South London Mental Health and Community Partnership rolls out new CAMHS model this month
Partnership will invest £3m a year to bolster community services to free up inpatient capacity and reduce out of area placements
It is one of the devolved commissioning pilots and is expected to be given responsibility for £15m-£20m
A partnership of mental health trusts is investing £3m a year into community provision as part of a pilot scheme to improve children and young people's services.
The South London Mental Health and Community Partnership is one of the seven areas being given devolved commissioning responsibility for tier four child and adolescent mental health services from NHS England.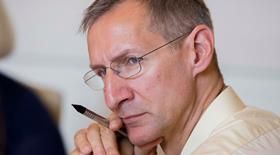 The partnership was formed last year and is made up of South London and Maudsley Foundation Trust, Oxleas FT and South West London and St George's Mental Health Trust.
It will use the devolved commissioning powers to create a new care model for tier four CAMHS, working with community services to reduce the number of children sent to providers outside their local area for treatment. Out of area placements can sometimes be hundreds of miles away, detrimental to children's care and costly for the NHS.
The new care model went live on 2 October and the partnership hopes it will reduce out of area placements from 150 to 80-90 a year in three years.
Although talks with NHS England are ongoing, the partnership believes it will be devolved £15m-£20m from the national specialised commissioning budget to manage 47 of the region's tier four CAMHS beds.
SLAM chief executive Matthew Patrick told HSJ a big part of the new care model will be investing £3m a year in bolstering community services to free up inpatient capacity and repatriate out of area patients.
Dr Patrick said the three trusts were taking on a risk by investing upfront, but it was key to improving flow, avoiding admissions and bringing people back to local beds.
He added: "We are investing up front in out of hospital dimensions of the pathway with the aim of reducing length of stay.
"The key thing is to stop people being referred up to Newcastle or Stockport, by creating enough capacity in our local system so we can support local children locally, close to their family and friends and out of hospital support services they will be discharged to.
"Although this is branded as a CAMHS tier four new model of care, a lot of work is investment in community services; it's an investment in the CAMHS pathway. It's not just about those highly specialised beds; it's about making those as functional as possible."
The trusts will invest the money upfront over the next six months to create:
new dialectical behavioural therapy services;
a new crisis line;
enhanced crisis teams;
more coordinated out of hospital eating disorder services; and
new packages for autism spectrum disorder.
The partnership – which covers 12 south London boroughs with a 3.2 million population – is also one of eight regions receiving devolved commissioning powers for low and medium secure forensic services. It means the region will be responsible for £80m-90m of mental health specialised commissioning budgets.
Dr Patrick said the CAMHS model will be run out of the integrated commissioning hub the partnership initially set up to manage the adult low and medium secure pathway.
The hub brings together case managers from the three trusts to manage beds and patient flow.
He added: "We have built a commissioning hub, which I think is one of the exciting things of our new model of care.
"It does informatics, service coordination; it hosts the care coordinators, the care managers. It is supporting effective flow and placement across the system. CAMHS tier four will be built on that platform."
Source
Information provided to HSJ