Siobhan McArdle sent a resignation letter to staff recently, which said "life is just too short"
Payment in addition to base salary of between £235,000 and £240,000
A chief executive who sent a shock resignation letter to staff earlier this month received overtime pay of around £53,000 last year.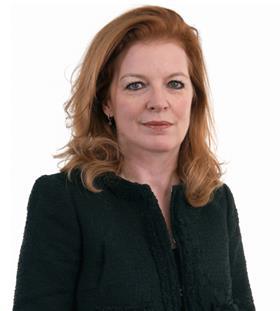 Siobhan McArdle announced her resignation from South Tees Hospitals Foundation Trust in a blistering email to trust staff, saying the "very challenging financial and regulatory environment" was a factor in her decision. She added: "I have now decided that the personal cost of being a CEO in the NHS is just too high and life is just too short."
The trust's annual report noted Ms McArdle's base salary was £235,000 to £240,000 in 2018-19.
But it also stated: "An additional payment of £52,873 was made in 2018-19, over and above base salary. This was to honour an historic commitment, made at the time of appointment to the role, relating to time worked over and above contracted hours."
The additional payment appears to be relatively unusual, as many NHS chief executives routinely work beyond their contracted hours without extra pay.
HSJ has asked the trust and Ms McArdle if regulators had expressed any concerns about the additional payment, or if there had been any pressure on her to step aside. They declined to answer those questions.
The trust said in a statement: "The terms and conditions of Siobhan McArdle's contract were agreed by our remuneration committee, (in accordance with standard NHS practice)."
Ms McArdle's base salary appears to be in line with that of many other chief executives of similar sized trusts as South Tees, which has a turnover of around £600m.
However, it was more than that of Dame Jackie Daniel, chief executive of Newcastle upon Tyne Hospitals FT, which is the largest provider in the north east with a turnover of more than £1bn. Dame Jackie received £225,000 to £230,000 in the same time period.
NHS England and NHS Improvement have not responded to questions about the payment.
Source
Source date
September 2019