City Hospitals Sunderland FT and South Tyneside FT leaders have agreed to progress merger plans
The trusts have submitted a draft strategic case to NHS Improvement
If approved, the trusts plan to draw up a full business case by the end of the year
Leaders of two acute hospital trusts have agreed to go ahead with plans to merge into one organisation.
City Hospitals Sunderland Foundation Trust and South Tyneside Foundation Trust said in a joint statement they will move forward with plans to merge.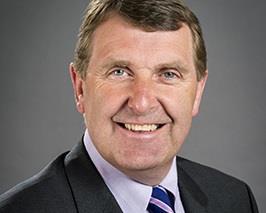 The statement follows the draft strategic case for the merger being presented to the boards of both organisations in April and May.
The trusts announced in January they were exploring the possibility of merging into a single provider.
The organisations signed a partnership agreement in April 2016 to set up the South Tyneside and Sunderland Healthcare Group, which is responsible for running all hospital and community services at both trusts, serving 430,000 people.
A joint executive board went live in November 2016, following Sunderland's chief executive, Ken Bremner, being appointed leader of both trusts, with South Tyneside's Steve Williamson as deputy chief executive.
The trusts have submitted the draft strategic case to NHS Improvement and are expecting the regulator's feedback at the end of the summer.
Pending approval, the trusts will begin "widespread engagement" with staff and drawing up a full business case for the merger. The trusts expect the full business case to be submitted by the end of the year.
Mr Bremner said the strategic alliance has already made many improvements possible but a merger will make it easier for teams to work together across the footprint.
He added: "Through our strategic alliance we have already been able to deliver many quality improvements in patient care, improve the resilience of our services, attract more key staff to our organisations and bring significant investment into both trusts to embrace the use of digital technology. None of this would have been possible without working together.
"We know, however, there is much more we could do to improve quality even further and to make it much easier for our teams to work more effectively together across South Tyneside and Sunderland without unnecessary organisational boundaries and different systems and processes."
The region ran a consultation last year that proposed shifting hospital based stroke, maternity, gynaecology and paediatric services from South Tyneside to Sunderland.
But the decision of South Tyneside and Sunderland clinical commissioning groups was referred to Jeremy Hunt in March by the Joint Health Overview and Scrutiny Committee for South Tyneside and Sunderland.