PERFORMANCE: South Western Ambulance Service Foundation Trust's NHS 111 service has been rated inadequate by the Care Quality Commission.
As a result the trust has been instructed by NHS Improvement to take action in a number of areas to turn around its performance.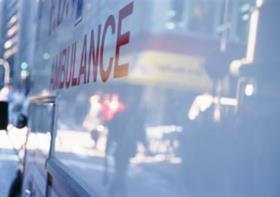 The 111 service was implicated in the death of William Mead, a baby who died of sepsis in December 2014, and the trust was in the headlines in February 2016 when a former employee claimed in a Daily Mail article that staff at its Dorset site were asleep on the job.
The CQC inspected the service, which serves patients in Dorset, Devon and Cornwall, in March.
The regulator found there were often not enough staff to take calls or to give clinical advice.
Staff told inspectors they were working long hours, with many feeling high levels of stress and fatigue, and turnover and sickness rates both high.
Too many calls were being abandoned and patients were waiting too long to be answered, with calls sometimes being answered by staff who were not trained to assess patients' symptoms.
The CQC rated the service inadequate overall and in each of its five domains except caring, which was rated good. It also issued the trust with a warning notice last month requiring it to respond to calls in a timely manner and with enough qualified staff.
Sir Mike Richards, the CQC's chief inspector of hospitals, said patients "were at risk of harm" because the trust's triaging system was "not good enough".
"Too many people whose call was urgent were not being assessed in relation to their medical needs in a timely manner," he said.
As a result of the CQC's findings, NHS Improvement has instructed the trust to carry out a number of actions.
These include developing a plan to fix the problems identified by the CQC and making urgent improvements with the help of clinical experts from NHS Improvement.
Earlier this week South Western Ambulance Service announced it had served notice on an out of hours contract, blaming pressure on the service caused by 111, emergency demand and community services.
Source
CQC inspection report