Basildon trust chief executive Clare Panniker poised to take over at Southend
Current chief stepping down "in recognition" of need for "single executive team" across the trusts
Southend board must still sign off the appointment
Ms Panniker also runs Mid Essex trust and the leadership team overseeing all three providers
Basildon and Thurrock University Hospitals Foundation Trust chief executive Clare Panniker is poised to take over a third hospital trust, HSJ understands.
HSJ has been told Ms Panniker, who became chief executive of Mid Essex Hospital Services Trust in April, is set to take over Southend University Hospital FT, after it said yesterday its current chief executive, Sue Hardy, was standing down.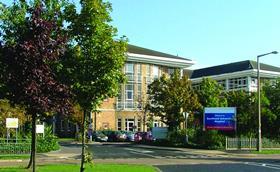 Ms Panniker already heads a leadership team overseeing all three of the trusts, which are all in the mid and south Essex success regime, and the new move appears to further formalise her unprecedented leadership role.
Her appointment is not yet confirmed because it still requires rubberstamping by Southend's board. A trust spokeswoman told HSJ an announcement would be made shortly.
The trust said yesterday Ms Hardy was "stepping aside as chief executive… in recognition that a single executive team will enable the three trusts to better deliver the shared ambition of developing the best possible services" across the trusts.
The statement added: "Appointment to the joint executive roles are following a rigorous selection process and further announcements around the appointment of roles within the single executive team will be made shortly."
Ms Hardy, who took over from Jacqueline Totterdell in 2014, was "seeking other opportunities within the NHS", the statement said.
The change follows Ms Panniker being appointed last March to head a new leadership team overseeing all three of the hospitals in the south and mid Essex success regime. The team will run the three struggling Essex trusts, which have combined revenues of £840m, as a "network" of hospitals with a "flexible workforce".
System leaders hope the new structure will pave the way for a significant reconfiguration of acute services as they grapple with how to balance an estimated £216m overspend across the mid and south Essex health economy by 2018-19.
Ms Hardy said: "It has been a privilege to be chief executive of Southend Hospital, but I now feel it is the right time to step aside and pursue other opportunities as the trust moves into a new era.
"This decision is not one I have taken lightly and I am sad to leave, but also proud of the hard work we have achieved together, particularly in introducing a clinical leadership structure within the trust and making our finances more stable."
Trust chair Alan Tobias added: "Sue has guided the trust through an increasingly challenging and difficult period."
Source
Trust statement and HSJ sources
Source date
3-4 January 2017