Hospital forced into temporary bed closures after CQC raises concerns about staff shortages
Trust also pledged "immediate action" on stroke services to ensure they are safe
The trust is offering "golden handshake incentives" for newly qualified nurses in bid to secure more staff
PERFORMANCE: Southend University Hospital Foundation Trust has been forced into significant bed closures after inspectors raised concerns about staff ratios and its stroke services, HSJ has learned.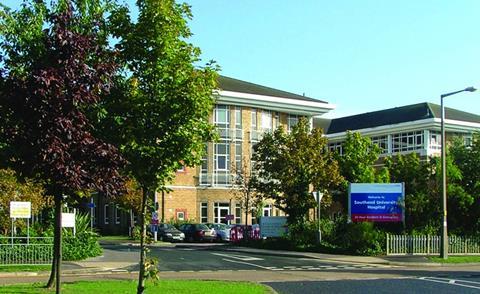 The Care Quality Commission's final report on the trust is not due until next month, but concerns raised by inspectors in preliminary feedback in January were set out in a report from the trust's February board meeting.
The report said the CQC had raised "concerns over the trust's ability to maintain registered nursing staffing levels to the ratio as indicated in [the National Institute for Health and Care Excellence] guidance".
The report added: "While all of the issues noted by the CQC are important the CCG and partners have agreed that the priority areas for immediate action are bed capacity, staff to patient ratios and maintaining safe effective stroke services."
The report also revealed the trust's lead commissioner, Southend Clinical Commissioning Group, called an "emergency health care system meeting" just days after inspectors visited.
The CCG was set to "commission an independent review of the current position [on nurse staff ratios] within the trust to confirm the understanding within the system of the current position".
The trust, which had 583 beds as of the third quarter of 2015-16, told HSJ 18 substantive beds remained closed "until staffing levels improve sufficiently to allow them to be safely reopened".
In addition, 28 temporary escalation beds, which had been opened to provide extra capacity because demand has been rising, were closed during the second half of January and remained closed throughout February.
A trust statement issued to HSJ said these were "short term measures" and "part of planned approach to minimise risk to patients". The trust was putting significant efforts into recruiting more nurses, it said.
Among the recruitment efforts was a policy to give newly qualified nurses a "golden handshake incentives".
The trust said: "Newly qualified nurses receive a recruitment and retention premium of £1,000 in addition to their salary, subject to receipt of [Nursing and Midwifery Council] PIN registration and successfully passing a six month probation period.
"A first initial payment of £500 is made on receipt of NMC PIN registration, a second £500 payment is made after successful completion of the probation period."
The trust's stroke services are "compounded by capacity issues across Essex", the board paper said, following fellow Essex provider Princess Alexandra Hospital Trust stopping its stroke services on 25 January.
Source
Board paper and information obtained by HSJ