Court fines Southern Health £125,000 and orders £36,000 to be paid in costs
Sentencing follows "inexcusable failure" to protect patients in its care
Trust awaiting sentencing after Health and Safety Executive prosecution
Southern Health must pay more than £150,000 after an "inexcusable failure" that led to a mental health patient suffering life changing injuries after they fell from the roof of a psychiatric unit.
The community and mental health trust was fined after patients were able to climb on to the roof of Melbury Lodge, Winchester, in attempts to abscond – despite the trust being told to make basic improvements to the safety of the unit.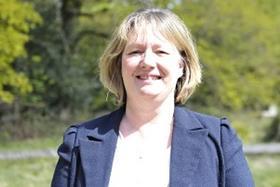 Professor Ted Baker, chief inspector of hospitals at the Care Quality Commission, said he hoped the case would be a warning to other providers that "imagine they can cut corners on safety at the expense of patients".
Since March 2010, several patients who were detained under the Mental Health Act attempted to abscond by climbing on to the roof from a courtyard area, Basingstoke magistrates' court was told.
Paul Greaney, prosecuting for the CQC, said the trust's security review had recommended safety measures including blocking gaps in a fence and fitting anti-climb guttering, but these were not made.
In March 2012, a patient, referred to as Mr AB, climbed to the roof and nearly fell before he was restrained and brought down.
Three years later, Mr AB was readmitted to Melbury Lodge and his family were worried he might abscond so they asked staff to keep a close eye on him.
One morning, he was able to climb on the roof and, despite staff attempts to talk him down, he fell to the ground. He survived but sustained serious neck injuries.
Three more patients gained access to the roof three months later, with one also getting injured.
The court heard that even though the dangers had been known for years, the trust had not acted to deal with the risks, apparently because there was no money for the remedial work.
In June, the trust pleaded guilty to an offence of failing to provide safe care and treatment resulting in avoidable harm to one patient and putting others at serious risk of avoidable harm.
Professor Baker said: "There can be no excuse for this failure.
"The trust had failed to make basic improvements to protect the people in its care, despite having been aware of the dangers for years.
"There had been at least seven incidents before this – yet they ignored clear evidence from their own reports on safety and did little to prevent this dreadful accident.
"In the circumstances, we had no choice but to prosecute in the criminal courts."
The trust was fined £125,000 and ordered to pay prosecution costs of £36,000 and a £170 victim surcharge.
Southern Health is awaiting sentencing following a guilty plea after a prosecution brought by the Health and Safety Executive over the death of Connor Sparrowhawk in 2013.
Julia Dawes, interim chief executive of the trust, said: "We should have taken action earlier to make sure that no one being cared for at Melbury Lodge could access the roof and was not at risk of harm. We deeply regret that a patient was seriously injured by falling from the roof in 2015. The impact on this individual and their family has been enduring and for this we are truly sorry.
"Significant improvements have been made to Melbury Lodge since 2015, both in response to safety concerns raised by the CQC and to make it as welcoming and homely as possible.
"The safety and wellbeing of patients is our top priority."