The government will invest £1bn in new NHS technology over the next five years
Funding to be used to "ensure that doctors and nurses have the information they need at their fingertips"
Amount falls considerably short of a DH spending review bid for £3.3bn-£5.6bn to fund technology projects
The government will invest £1bn in new NHS technology over the next five years, according to the comprehensive spending review published today.
The funding is to be used to "deliver better connected services for patients and ensure that doctors and nurses have the information they need at their fingertips", the spending review and autumn statement said.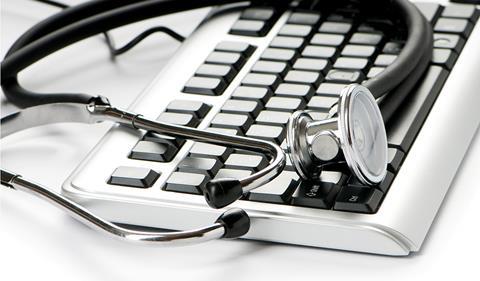 The funding pledged falls considerably short of a Department of Health spending review bid submitted in September. HSJ revealed earlier this month that the DH asked for "£3.3bn to £5.6bn" to fund NHS technology projects.
HSJ is seeking confirmation on how the money will be allocated, and whether it will amount to a new technology fund, which NHS England has pushed for.
The spending review added: "By September 2018, 80 per cent of clinicians in primary, urgent and emergency care will have digital access to key patient information. By 2020 integrated care records will give every health and care professional concerned with an individual's care the information they need to provide safe and prompt care."
The document suggested it will be capital funding but it does not indicate how it will be allocated across the five years.
The government has allocated £4.8bn capital funding for health every year for the next five years.
The document added: "This includes funding for a shift in the way urgent and emergency care services are provided and improving out of hospital services to deliver more care closer to home.
"New investment of £1bn in technology will support this transformation and integrate patient records across health and social care by 2020."
The spending review has also committed to investing £10m in expanding the healthcare innovation test bed programme.
"This facilitates partnerships between industry and the NHS to make healthcare more effective and efficient by testing combinations of new digital technologies and innovations in NHS services. The Test Bed programme will fund a testing site in every region," the document said.
Reaction
The announcement received a mixed reaction from the NHS technology community.

NHS South Central and West Commissioning Support Unit's Connecting Care programme director Andy Kinnear, a well regarded figure in the NHS technology community, told HSJ his reaction was "broadly positive".
"I recognise this falls some way short of [the DH spending review bid] but it would be churlish not to see this as an opportunity. It is a billion pounds more for technology than we had yesterday so that has to be good news right."
He added: "One challenge to local health and care communities will be so see if they can match the Government's commitment and find additional monies from local budgets…My sense is that many communities are already grasping this and beginning to make plans, we certainly are here."
Joe McDonald, chairman of the Chief Clinical Clinical Information Officers Leaders Network, said: "Obviously £1bn over five years is better than a poke in the eye with a burnt stick but it isn't a game changing investment we were hoping for.
"It is disappointing that NHS IT infrastructure isn't getting the money we had hoped for. £200m a year split between 500 NHS organisations in England alone will help is not a game changer we require to genuinely transform healthcare in the UK.
"The only consolation is that the NHS IT community are getting better and better at making more and more out of less and less."

Matthew Godfrey-Faussett, a partner at law firm Pinsent Masons, who focuses on large scale IT projects, including those in the NHS, said the £1bn "appears to be well short of what the NHS was hoping for".
"This is disappointing when you think of the benefits available from technology both in terms of patient outcomes and efficiency."
He added: "Whilst it is tempting to push for the frontloading of the new budget, a balance must be struck so that the NHS can stagger its investment and so take advantage of the rapid pace at which digital health technology is currently developing."
HSJ has sought further explanation from the DH and NHS England on how and when the funding will be allocated. Neither were able to comment on the announcement as of 5pm on 25 November.
Spending review reveals '21 per cent cut' to non-NHS England health budgets
1

2

3

4

5

6

7

Currently reading

Chancellor pledges £1bn for NHS tech over five years

8

9