Department of Health has agreed to transfer £1.2bn from its capital budget to support revenue spending in 2016-17, HSJ has learned
The switch will substantially reduce the expected cash cut to non-NHS England revenue spending next year
In following years, much of the reduction in non-NHS England spend expected to come from public health cuts and switch to student loans for nurses
Move follows repeated raids on DH capital budget to help manage provider sector deficits
The Department of Health and the Treasury have agreed to transfer more than £1bn from the department's capital budget in 2016-17 to smooth the impact of the steep fall in its non-NHS England revenue budget, HSJ has learned.
Figures published in this week's spending review suggest that the £10.5bn of the DH's revenue budget that sits outside NHS England's allocation will fall to £9.1bn in the coming financial year.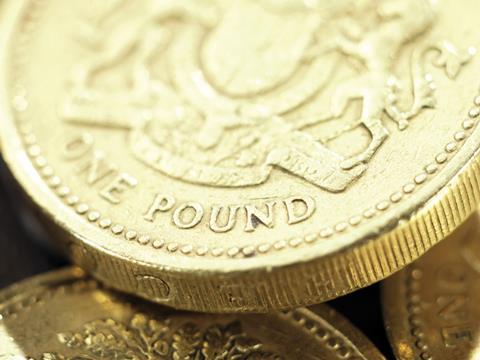 This would mean a £1.4bn cash cut to the DH funding that covers health education, public health and arm's length bodies such as Monitor, the Care Quality Commission and the National Institute for Health and Care Excellence.
However, HSJ has learned that the DH and the Treasury have agreed a £1.2bn transfer from the department's capital budget to its revenue budget in 2016-17. The capital budget – which is frozen in cash terms at £4.8bn a year in this parliament – covers all DH and NHS spending on things such as buildings, medical equipment and IT; the revenue budget covers recurrent costs like wages and drugs.
The £1.2bn transfer will mean squeezing next year's capital budget, although some of the money transferred is expected to come from property sales receipts, so actual capital spend may not fall as low as £3.6bn.
However, it will also significantly reduce the cash cut to the DH's non-NHS England revenue spending from £1.4bn to just £200m.
In the same year, NHS England's revenue budget will rise by £5.4bn in cash terms to £106.5bn, in what the Treasury has described as a "frontloading" of the £8bn real terms growth the government has promised NHS England over the parliament.
Regardless of the planned capital to revenue transfer, the department's non-NHS England revenue budget is still set to fall from £10.5bn to £8.6bn by 2020-21. However, a significant part of that reduction will come from the loss of the £1.2bn Health Education England currently spends funding nurse education. This bursary system is to be replaced with student loans from 2017-18.
A further chunk will come from cuts to public health spending, which will fall in cash terms by £300m by 2020-21.
News of the huge planned capital transfer is likely to be welcomed by those in organisations that would otherwise have faced much steeper reductions in their revenue budgets.
However, it is also likely to be criticised by others, coming after the DH has repeatedly raided its capital budget over the past two years to cope with escalating deficits in the provider sector.
A government spokesman said: "We have given the NHS the resources it needs to implement its own plan to deliver a seven day service. We will be working through the detailed implications of the [spending review] settlement in the coming weeks."
Earlier this week, HSJ reported that the DH's non-NHS England revenue spending was set to fall from £10.3bn to £8.8bn by 2020-21. However, these calculations failed to take into account the capital allocation within NHS England's own capital budget, which is expected to be around £300m a year for the coming half decade. Taking this into account, the change is expected to be £10.5bn down to £8.6bn.
Spending review reveals '21 per cent cut' to non-NHS England health budgets
1

2

Currently reading

Exclusive: DH agrees £1.2bn raid on its 2016-17 capital budget

3

4

5

6

7

8

9