Chancellor says moves will divert up to £3.5bn additional funds to social care by 2019-20
All patches will set out plans for full integration in 2017
Care sector says funding unlikely to be sufficient
The Treasury is attempting to maintain social care funding with a new ringfence and by giving councils new permissions to raise taxes.
The measures, announced this afternoon by chancellor George Osborne as part of his spending review, will divert up to an extra £3.5bn into social care by 2019-20. They involve no additional transfer from NHS budgets, HSJ understands.
The CSR also outlined plans for all parts of the country to fully integrate health and social care services by 2020.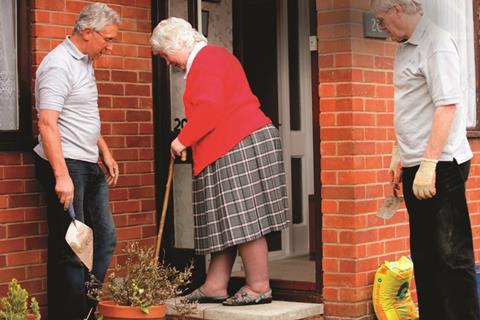 However, the settlement has already been criticised as insufficient to shore up social care services, which are widely believed to be unviable in the face of rising demand and costs.
This is despite the five year forward view – which Mr Osborne said today he had fully funded – relying on social care services being maintained at their current level.
Of the funding the Treasury said would go to social care by 2019-20, £1.5bn will be ringfenced from existing local government funding, and will be diverted into the better care fund, with incremental increases each year from 2017-18.
The BCF will be frozen in real terms in 2016-17, meaning there will be no additional resource for social care until 2017-18. It is also not clear whether most of the £1.5bn will be held back until 2019-20.
Social care sources told HSJ they were concerned the combined effect of underfunding and increases to the minimum wage would cause providers to fail before the extra money was available.
A further £2bn will be available by 2019-20 if all councils responsible for social care raise council tax by 2 per cent each year from 2016-17. By 2019-20 this "social care precept" would create a £2bn fund for social care.
The Treasury said the combined amount of £3.5bn would be enough to protect adult social care spending – currently around £15.5bn – in real terms.
However Ray James, president of the Association of Directors of Adult Social Services, told HSJ that the extra money for social care would not be enough to fund rises in the minimum wage, which begin next year – before any additional funding comes in.
ADASS estimates the funding shortfall in social care at £700m a year, even before the minimum wage increases.
King's Fund senior fellow Richard Humphries said not all councils would put up council tax, which would mean the funding available to social care would fall in real terms.
"This year half of councils didn't put council tax up at all," he said. "It is unlikely there would be sudden enthusiasm".
And, he said, "the councils that most need money for publicly funded social care are least likely to raise it from council tax… the more deprived they are, the less they can raise", because there was huge variation in the amount councils could charge, based on property values.
The spending review documents state that, in 2017, all parts of the country will have to produce a plan to integrate health and social care by 2020. How this is achieved will not be imposed by government, the CSR document says. However it highlights approaches already underway including: establishing an accountable care organisation; devolution such as in Greater Manchester; "lead commissioners" assuming responsibility for both health and social care services.
Spending review reveals '21 per cent cut' to non-NHS England health budgets
1

2

3

Currently reading

Treasury claims council tax move and new ringfence will 'protect social care'

4

5

6

7

8

9