Government proposes selloff of two revenue streams relating to private finance deals
Sale of Community Health Partnerships' "subordinated debt" could be worth £60m, HSJ understands
Sale of "credit guarantee finance" lending at PFI trusts could also raise money for the Treasury
The government is considering selling off the Department of Health's revenue streams from private finance deals.
The comprehensive spending review document, published today, said the government would look to "sell DH corporate and financial assets" including revenue streams coming from community health partnerships and an obscure part of some private finance schemes.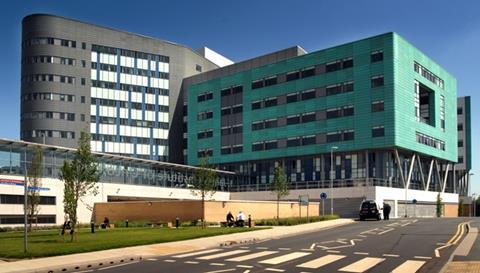 Community Health Partnerships is the entity holding the public's investment in LIFT schemes – a public-private investment partnerships to build new estate in primary care.
CHP holds a 40 per cent share in the 49 LIFT companies, which have built 338 facilities in the English NHS, attracting £2.5bn in investment, it says.
HSJ understands that as part-owners of the LIFT schemes CHP receives £5m-£6m a year in "subordinated debt" payments from its investments. These are the assets the government is considering selling off.
The move could net around £60m for the government, HSJ understands.
A CHP spokesperson said: "We are examining today's statement and are continuing our discussions with the DH."
The other scheme would see the government sell the returns it gets under the "credit guarantee finance" scheme, which is part of some NHS private finance initiative projects.
Credit guarantee finance was a little used scheme to reduce the cost of borrowing for the private backers of PFI schemes.
This saw them borrowing from commercial lenders at reduced rates after being given a Treasury guarantee. The government then charged the PFI providers a fee for using this guarantee.
It is the ongoing proceeds from this fee as part of some PFI deals that the government proposes to sell. HSJ understands it would not amount to a very large sum as only Leeds Teaching Hospitals and Portsmouth Hospitals trusts took up the option.
The spending review said both moves would be subject to a value for money assessment.
KPMG partner Matthew Custance told HSJ: "Given the need for cash for the service on the ground, it makes sense for the DH to look at what financial assets it can easily release to free up cash.
"Credit guarantee finance in particular doesn't have any particular strategic value so this is an easy win. If the DH can also continue to hold the equity in LIFT, while selling the sub debt, it may also be able to continue to play a strategic role on the LIFT estate. It will be interesting to see how the detail plays out."
HSJ understands the thinking for both ventures is at an early stage.