Colin Campbell explains why hearing impairment should be treated as a lifestyle issue rather than as an illness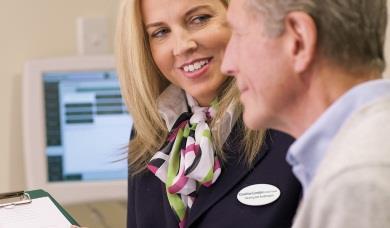 This article was part of the Audiology Today channel, in association with Specsavers Hearing Centres. The channel is no longer being updated.
The introduction of community based NHS audiology services has been designed not only to broaden patient choice and improve the patient experience, but also to increase accessibility. This ensures that more people who need treatment can obtain it when needed.
For many people there continues to be a stigma associated with ageing, hearing loss and wearing hearing aids. A significant part of this is due to patients being referred by their GP to a hospital if their hearing is impaired, and suddenly their hearing is no longer regarded as a lifestyle issue but an illness, which can affect patient outcomes as uptake is reduced.
Referring patients to a high street setting will help remove this stigma and lead to increased attendance and diagnosis. This not only benefits patients, but also reduces the burden on the NHS.
'Community hearing services transfer care in to places of wellness as opposed to illness'
Patients tell us daily that being able to access audiology services in a place of wellness rather than illness, within the community, enables them to make a decision earlier and adapt quicker and more effectively.
At Specsavers, patients can benefit from appointments at flexible times, including weekends. We have a maximum 16 day referral to treatment service, with most hearing aid fittings carried out on the same day as assessment (where clinically appropriate).
There is up to three years aftercare to ensure patients gain the maximum benefit from their hearing aids, which helps ensure that the NHS receives optimal value for money from the investment. Follow-up communication is provided to GPs following patient consultation and recommendations for further treatment or investigation are made as necessary.
We want attendance at local community based audiology services to be seen in the same way as a trip to the opticians or a check-up at the dentist. By working in partnership with the NHS we can improve patient outcomes and accessibility of audiology services.
Colin Campbell is director of professional services for Specsavers Hearing Centres.