Keven West explains why the financial pressures on trusts mean it's time for them to reap the many benefits of SEPs
In these challenging times, NHS organisations are under pressure to maximise the value from their assets and estate. Awareness of, and interest in, strategic estates partnership (SEP) joint ventures is growing rapidly among a number of NHS trusts and foundation trusts, not just BDO's clients.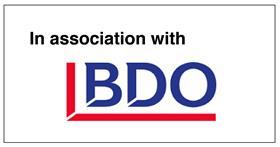 SEPs are now seen as being able to provide benefit across all services and facilities, with the exception of clinical services. They are a 50/50 "deadlocked" joint venture organisation set up between the NHS and a private sector partner (PSP).
When established, the SEP will be a non-exclusive partner with the trust to:
Deliver local NHS aspirational projects (capital, service transformation or revenue generation) to align buildings and support services to the organisation's clinical strategy
Aid off-balance sheet solutions
Bring increased commerciality and entrepreneurship to the trust's thinking, and
Deliver efficiency and/or improved performance (eg improved facilities; financial savings, although the financial position of a trust/foundation trust is not a barrier to entering in to a SEP; increased revenues or non-financial benefits).
Through our extensive experience in supporting public sector clients in procuring SEPs, BDO is becoming increasingly aware that this new, broader commercial focus is what many of our clients feel is needed. Our private sector clients also understand the benefits of working differently with public sector partners to deliver benefits to the NHS and are increasingly becoming attracted to SEP's JV model.
For NHS organisations with serious aspirations to deliver change, a SEP can ensure these are:
De-risked from a financial perspective
Well considered
Deliverable
Commercially sound
Correctly sequenced, and
Delivered to provide genuine services benefit and aid the trust's "bottom line" (or both).
What better way to deliver these aspirations than alongside a PSP who can be a single source of commercial and technical expertise, who is incentivised to deliver success and who is happy to take a higher degree of risk (development cost, time and successful delivery) than its public sector partner?
A public sector partner who, at worst, will only share some of these project risks. Compared to the alternatives, we believe that every NHS organisation contemplating the types of projects discussed above should definitely consider SEPs as part of their plans.
With this in mind, the question shouldn't be strategic estates partnerships: why? But strategic estates partnerships: why not?
Click here to read the full article on the BDO website.
Keven West is associate director, Public Sector Infrastructure Advisory, BDO LLP. Contact him for an obligation free discussion: 0207 893 3706 (direct), 07870 560793 (mobile), or email him.
Trust shortlists firms for strategic estates partnership
1

2

Currently reading

Strategic estates partnerships: not so much why as why not?