Scale of waiting list problem at smaller site run by St George's University Hospitals Foundation Trust revealed
"Auto discharge" function may have removed cancer patients from waiting lists improperly
At least two patients known to have experienced "serious harm"
Poor waiting list management led to "dangerous" failures and 814 patients waiting more than a year for an outpatient appointment at a London teaching trust, HSJ has learned.
A report prepared for St George's University Hospitals Foundation Trust in April, released under the Freedom of Information Act, shows multiple problems at its Queen Mary's Hospital site. The number of patients waiting more than a year in England in April was 1,573.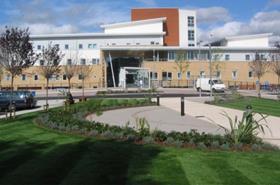 The trust has not reported its referral to treatment waiting times to NHS England since May 2016. The report by consultancy MBI Health Group shows that in some cases the failure to keep track of patients was "dangerous".
An "auto discharge" function in the patient administration system was not checked consistently and the trust is still confirming whether some people who were waiting for treatment were removed from the system.
The report said the auto discharge function "has over the past three years discharged approximately 26,000 patients. In the first three months of 2017, 3,000 patients have been discharged, almost 300 of which were referred to the trust on suspected cancer pathways."
It added: "This function was, until recently, unknown to the trust and the criteria by which patients are discharged automatically is poorly understood."
Panels convened by the trust are looking at which patients now need urgent treatment and whether others came to harm as a result of delays.
St George's has admitted its systems were "not fit for purpose" and two patients are known to have suffered "serious harm" because of missed follow-up appointments. The trust said 110 patients had experienced "low harm".
In its most recent board papers, the trust said the problem could take two or three years to resolve and the number of staff employed full-time to validate the patient records had recently been increased from 11 to 31.
The trust has adopted recommendations made in the report, including turning off the auto discharge function, appointing a hospital director and beginning work to upgrade the IT system so it matches that at St George's Hospital.
A trust spokesman said: "We are sorry our systems and processes have fallen so far below the high standards we judge acceptable. However, we have a new leadership team at the trust, and since May we have taken some immediate steps to improve the situation.
"We have created a patient tracking system that is fit for purpose, and are establishing effective waiting lists, meaning we can now accurately monitor how long patients have been waiting for each stage of treatment.
"Despite this, the historical problems we've identified mean that some patients requiring outpatient appointments, operations or diagnostic tests may not have been seen as soon as they should. We are putting additional capacity in place – including additional outpatient clinics – to ensure we can meet demand. This is a top priority for the trust."
Source
MBI report; trust statement
Source date
September 2017