St George's University Hospitals Foundation Trust is failing to comply with the fit and proper person test regulations, despite a warning from the Care Quality Commission.
The regulator has released the latest results from a focused inspection of the trust in May, which found while it had made some improvements in other areas, it was still failing to adequately ensure its senior directors were fit and proper.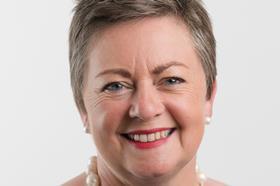 The trust was also told it needed to make further improvements in its estates maintenance and the accuracy of the referral to treatment data, which was still not accurate and had resulted in four cases of severe harm.
The CQC report, which did not change the trust's overall rating from inadequate, said the trust had reviewed the fitness of directors in October, told the CQC all their records were compliant with the regulations and the board was assured of "full compliance".
However, the report said: "We found on this inspection that there was still the lack of an effective system to manage the risks regarding fit and proper persons being employed.
"We reviewed the executive and non-executive directors' files to assess compliance with the fit and proper person requirement regulation. Overall, we found that this was not being managed effectively, because qualifications, DBS clearance, references, disqualified director's and insolvency checks missing from some files. The records we reviewed included five of the nine board members who were listed in the October 2016 review and were still employed by the trust at the time of our inspection."
The CQC said the October policy had been replaced by the new human resources director with an amended policy stating that in "exceptional circumstances, a director may start work before all components of the fit and proper person regulation had been met."
The CQC said: "The new director of human resources and organisational development had made the amendment early in his appointment. This was following an inspection he made of the executive files and told us that the recent significant and fast change to the trust board meant that an exceptional process was required in the policy, as otherwise there would be 'no executive team in place'.
"Following the inspection, an internal CQC management review decided that the trust was continuing to fail meet the fit and proper person requirement. It was decided for senior CQC staff to raise the issue again with the trust chair, the improvement director for the trust and NHS Improvement, before consideration was given to further enforcement action."
Two months before St George's was issued with the warning notice from the CQC, acting chief executive Paula Vasco-Knight was suspended following serious financial allegations in her previous job. She pleaded guilty to fraud earlier this year for paying her husband £11,000 to produce a document that was never delivered.
She resigned as chief executive of South Devon FT in 2014 after being implicated in the victimisation of whistleblowers linked to allegations of nepotism.
The CQC inspection report also found:
Systems and processes that operate effectively in accordance with good governance remain weak.
The head of internal audit only had limited assurance on the trust's annual report.
Eleven priority one recommendations remained outstanding beyond the agreed deadlines, and several deadlines had been put back.
Referral to treatment data was still inaccurate and still not being reported to NHS England and could take two years to fix. So far, two cases of serious harm to patients had been identified as a result of delays.
Chief inspector of hospitals Professor Ted Baker, said: "It is encouraging that St George's University Hospitals NHS Foundation Trust, has made some improvements since our comprehensive inspection of last year. However, after our recent inspection in May 2017, it is clear there are still areas where the trust should improve.
"We will be working with the trust to ensure that improvements continue and I hope that this will lead to an overall improvement to its rating in due course."
Trust chief executive Jacqueline Totterdell said: "The findings of this inspection show that we are taking action where improvement is required.
"For example, we've made a huge amount of headway with improving our estate, including closing six buildings that were not fit for purpose; replacing our energy centre; and starting a theatre refurbishment programme.
"All improvements noted by the inspectors reflect the hard work and commitment of our staff who always want to do their best for patients."
She told HSJ: "Since the CQC's inspection in May, we have put in place systems and processes to ensure the relevant checks and clearances for directors are undertaken during the appointment process. All of our existing non-executive and executive directors are fully compliant with the regulation; and we have copies of all the relevant documentation on file for each person.
"The systems and processes we've introduced since May have recently been audited, and were found to be fully compliant with the regulations as they stand."