Stockport MCP to include hospital services including the emergency department, acute medicine, and frail elderly care
One option is for Stockport Foundation Trust to hold the contract
Decision to be made in November
Leaders of a high profile vanguard project in Greater Manchester have moved away from the standard multispecialty community provider model by opting to include significant aspects of acute hospital care.
The standard MCP model set out by NHS England incorporates primary, community, mental health and social care services, but leaders in Stockport are looking to include hospital services including the emergency department, acute medicine and frail elderly care.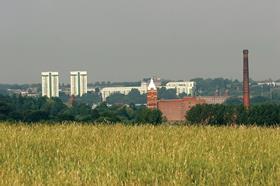 This means the Stockport Together project appears closer to a primary and acute care system, though local leaders described it as an "MCP-plus" and the contract will still be procured as an MCP.
The procurement is not being run as a competitive process, so the existing providers are currently considering their preferred option for the MCP's organisational form, with a decision due in November.
One of the options being considered is for Stockport Foundation Trust to hold the main contract, which would likely involve the council's adult social care commissioning staff transferring to the trust. The FT already runs community services.
Only "non-core" primary care services would initially be in the scope of the MCP contract, with the potential for GPs to transfer to the organisation in the longer term.
Mental health staff would likely continue being employed by Pennine Care FT, but would work within the eight locality teams being set up around GP lists.
Another option being considered is a contractual alliance between existing providers, however there appears to be a desire to go beyond this "status quo" model.
The formation of a community interest company or a limited company/liability partnership are the remaining options, but there are likely to be concerns about its ability to take on financial risk.
Ann Barnes, chief executive of Stockport FT, said primary care has been the "bedrock" of the vanguard's plans, despite the move away from the standard MCP model.
She told HSJ: "I would describe it as an MCP-plus, because we want to include the emergency department, frail elderly care, acute medicine and a good proportion of diagnostics and outpatients within the MCP as well.
"It could then be said to look similar to a PACS model although the birth and focus of it has, and will, come from a very different place.
"One of the options is for an FT to become a vehicle for the MCP, and if that's the providers' chosen organisational model then staff that don't work for it now would either [transfer to the provider] or the organisation might subcontract for other services."
The Stockport Together project has received £19m of funding to implement the changes over the next three years from Greater Manchester's £450m transformation fund.
Viren Mehta, clinical director of general practice development at Viaduct Health, the local GP federation, said there is an appetite among local GPs to "do something bold and brave" as there's a "feeling we can't carry on as we are".
He said: "We've had some fairly honest conversations with our membership groups, and have been clear that we don't want to force them down any route.
"Our practices were very uncertain about their contracts going into the MCP contract, and at this stage they don't feel there's enough reason to give those contracts up, although that's a fluid situation and transferring into the organisation could still be an option in the future.
"The FT model has more possibilities in terms of staff being employed but would allow us to retain independent contractor status and still be part of the MCP, and that's within one of the four options being considered."
Commissioners have acknowledged that procuring the contract without a competitive process involves "some element of risk due to the possibility of challenge from other external suppliers".
However, following legal advice the commissioners' view is that the service continuity benefits outweigh the risks.
Source
Information provided to HSJ