Staff reported 46 separate violent incidents between April 2014 and March 2015
Internal report revealed multiple missed opportunities and warnings in care and coordination
Harry Bosomworth's physical care was "good" but mental health took "second place"
A lack of knowledge of mental health issues by hospital staff was a contributory factor
The hospital ward where two elderly patients were attacked and fatally injured by a fellow patient was the scene of dozens of violent incidents before the attack, a report leaked to HSJ reveals.
A leaked internal report described incidents including patients on ward J19 at St James's University Hospital, Leeds, waving knives, attacking patients, punching nurses and spitting at staff (see box).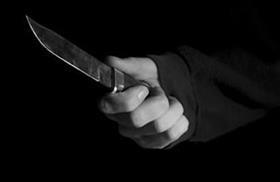 The report, commissioned following the killings of Roger Lamb and Ken Godward in 2015, raised concerns over the care of patients with mental illnesses in acute hospital wards.
It described how staff at Leeds Teaching Hospital Trust, which runs the hospital, failed to prioritise the mental health of 70-year-old Harry Bosomworth who had paranoid schizophrenia. He attacked Mr Godward and Mr Lamb after his antipsychotic medication was stopped. It said: "The focus throughout [his] stay in St James' Hospital was primarily on his physical health care needs with his mental health needs taking second place."
There were 46 violent incidents on the ward between April 2014 and March 2015, of which 27 happened before Mr Godward and Mr Lamb were attacked, the report said.
Written by reviewer David Curtis, a former mental health nurse and non-executive director at Lancashire Care Foundation Trust, the report detailed how ward J19, a medical diabetes ward, was repeatedly used as a ward for patients with mental illness, dementia and challenging behaviours alongside other medical patients. The report was completed in March 2016.
The trust yesterday, in response to HSJ, set out a series of changes it had made itself and jointly with Leeds and York Partnership Foundation Trust, in response to the incident and the issues raised.
It said all the J19 staff "but in particular the nursing staff" had a "high tolerance level" for the behaviour presented by patients and said this was a "contributory factor" to the attack. It said nurses on the ward had "little or no formal training" in mental health care.
The report cited previous concerns over the care of mental health patients in acute hospitals raised by the Royal College of Psychiatrists and the Academy of Medical Royal Colleges more than 10 years ago. It added: "With the increased demand for acute services together with an increasing aging population and service pressures in other parts of the health and social care economy, [the number of patients] will have increased. Therefore, patients with Harry Bosomworth's comorbidity are no longer either infrequent or uncommon."
During his inpatient stay Mr Bosomworth was seen by mental health staff working for Leeds and York Partnership Foundation Trust. The report detailed multiple instances where psychiatric input was not sought or information was not shared.
The failings in Mr Bosomworth's care were exacerbated by poor communication and clinical record systems that were not linked. This meant vital information, including a warning from a mental health team nurse six days before the attack, that Mr Bosomworth was at a "high risk" of a relapse and his medication should be restarted, was not shared with staff at the hospital.
Because of the poorly linked systems the report said this warning "did not appear to influence any treatment plans or future contacts with [Mr Bosomworth]".
While his physical healthcare was said to be good, when Mr Bosomworth was in hospital "no clinical team or individual clinician paused to fully coordinate [his] care and treatment. Harry Bosomworth's physical and mental health assessments and care remained functionally separate."
The report said the "low level of basic knowledge of acute medical staff of the needs of people with comorbid mental health issues… was a contributory factor in this case".
Mr Bosomworth was diagnosed with paranoid schizophrenia in December 1980 and had exhibited two episodes of violent behaviour during the past 25 years but was successfully managing his condition with prescriptions of the antipsychotic olanzapine. His step-daughter had been supervising his medication use on "most days" since 2014.
He was admitted to hospital in January 2015 for treatment for cancer but staff were incorrectly told by the community pharmacy that he had not been collecting his medication. This was interpreted as Mr Bosomworth being non-compliant with his prescription but he was not displaying any signs of being psychotic.
The original hospital prescription sheets were lost but the report said: "The replaced prescription sheets had the olanzapine prescribed but a line was through the prescription to show that it had been discontinued. This entry is not signed and dated and we have been unable to ascertain why this happened."
Doctors failed to seek a psychiatric opinion over stopping the medication after Mr Bosomworth suffered a seizure. Despite his step-daughter raising her concerns multiple times and warning he could become aggressive, no action was taken.
The report concluded the lack of clarity on clinical decision making, the lack of an integrated approach to Mr Bosomworth's care needs and medication regime and the failure to respond to the family's contributions were all contributory factors in the fatal attacks on Mr Godward and Mr Lamb.
However, the report found that "based on the information that agencies had at their disposal at the time of the incident, it was highly probable that Mr Bosomworth would have at some point a relapse of his serious mental illness that may have led to some challenging behaviours (in the absence of resumption to a therapeutic dose of his olanzapine). However, in our opinion it was not predictable that any such relapse of his paranoid schizophrenia would have resulted in Mr Bosomworth assaulting his fellow patients in the four-bedded bay".
It also found "there was no definitive evidence that would have led clinicians to identify that Mr Bosomworth would have committed the actions… therefore it would have been extremely difficult to have put in place any strategies to prevent this incident from occurring".
National Institute for Health and Care Excellence guidance says patients who are sedated after showing violence and aggression should be monitored closely at least every hour. Mr Bosomworth was sedated at 1.30am and woke from sedation at 7am. He was able to attack Mr Godward and Mr Lamb before any staff were aware.
The latest Care Quality Commission inspection report for St James's University Hospital, published in 2016, said the failure to manage aggressive and violent patients was identified as a risk by the trust. It added that while some staff had received personal safety training, they did not receive specific training on managing violence and aggression.
Dozens of incidents reported
Below is a list of some of the Datix incidents reported by staff on ward J19 between April 2014 and March 2015. In total, there were 46 incidents before and after the fatal attacks on Ken Godward and Roger Lamb.
A patient tried to stab another patient with a pair of scissors.
Raised voices alerted staff to a patient hitting another patient over the head multiple times with a TV remote control.
A patient told a staff member: "I'll knock you out; I'll slit your throat from ear to ear."
A patient attempted to stab a nurse with an insulin needle.
A patient spat twice at a care worker and attempted to hit them in the face.
A patient hit a care worker in the face and spat at her. She felt "humiliated and upset".
An aggressive patient was "waving a dinner knife while trying to hit staff". It took six staff to restrain the patient and retrieve the knife.
A patient was punched in the head by another patient.
A patient punched a staff nurse.
A very aggressive and agitated patient urinated across a bed and table. He hit a staff nurse and tried to assault other staff. Security staff restrained the patient. Other patients said to be "upset".
A care worker was punched twice in the head, suffering blurred vision and dizziness.
A patient punched and smashed a window.
Aggressive patient threw a table across the room and smashed a cup.
A patient punched a worker and threw a plate at them.
Source
Information supplied to HSJ
Exclusive: Two patients attacked and killed on acute hospital ward
1

2

Currently reading

Dozens of violent incidents on hospital ward before fatal attack

3