A fourth senior council figure has been appointed to lead one of the 44 sustainability and transformation plans.
Wendy Thompson, managing director of Norfolk County Council, will lead the Norfolk and Waveney STP, HSJ's sister title Local Government Chronicle reports.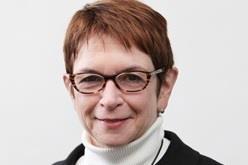 All STP areas are required to submit proposals for the five-year integration of NHS and council services by the end of June.
Three other council leaders are heading up STPs. Dave Pearson, director of adult social care at Nottinghamshire County Council, was announced as the leader of the Nottinghamshire STP in March. It followed the appointment of Sir Howard Bernstein, chief executive of Manchester City Council, as leader of the Greater Manchester STP and Mark Rogers, chief executive of Birmingham City Council, as leader of the Birmingham and Solihull STP.
The remaining leads are from NHS trusts or clinical commissioning groups. Two, in Cornwall and Coast, Humber and Vale, have yet to be confirmed.
Last month HSJ reported that Cornwall was seeking an external candidate as the chief executives of the council and acute trust are recently in post, the CCG's chief officer is suspended and the mental health trust chief executive is taking on responsibility for adult community services.
NHS England regional director for London Anne Rainsberry has admitted it would be a "huge challenge" to create transformation plans for 44 geographic footprints across the country due to the tight deadline and "significant fragmentation" in the system.