Getting people involved in shaping and improving health and care services can only really work if you speak their language and capture their imagination, says Dr Tom Nutt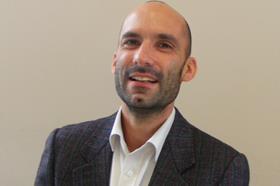 Recently, Healthwatch Essex released its latest film that saw a 10-year-old girl (who we have dubbed "Healthwatch Harriet") interview some of the top health bosses in our part of the country.
She asked them to explain – in terms she could understand – what sustainability and transformation plans are.
This was clearly a tough gig for the hospital chief executive, clinical commissioning group accountable officer and GP helping to lead the STP in north-east Essex and Suffolk. Just dispensing with the usual acronyms and jargon was enough of a challenge, let alone putting things into terms that wouldn't make Harriet grimace with incomprehension.
Simple aim
It's well worth a look, and I think it fulfils the simple aim we set out to achieve – that if you can explain STPs to a 10-year-old, you can explain them to anyone. But what it also shows is that by making a product that is different, and perhaps a little bit tongue-in-cheek, you can draw people into areas they may otherwise seemingly have little interest in.
They are engaging in the subject matter, and not just the novelty of a 10-year-old putting the professionals through their paces
After all, the term "Sustainability and Transformation Plan" is enough to make anyone's eyes glaze over, even though we know that people's passions about the NHS run high. And we also know that achieving a sustainable future for health and care has to be based on a sound understanding of how our future health and care needs can be best met.
The NHS remains a vital and precious resource to most people in this country, and so by extension a programme of change as comprehensive as STPs is something that will strike a chord if you can get through the language barrier.
The Harriet film overcomes that barrier by the simple nature of the interview process – who doesn't want to see a bunch of NHS managers (and me!) try to interpret their own jargon?
But of course, while that may be the hook, the substance of why we need STPs and what they might achieve is what underlies the importance of the film. Interestingly, most viewers seem to be watching the film all the way through. This suggests they are engaging in the subject matter, and not just the novelty of a 10-year-old putting the professionals through their paces.
And that's important, because at Healthwatch Essex we work hard to try to convince health and care organisations of the value of engaging people in the future of health and care in ways that are meaningful, and not just eye-catching or novel.
Public engagement
It's our view that engagement must serve a number of purposes. On the one hand, we know that the public has to "consent" to large scale and sometimes controversial change. This is why public engagement is important. If there is a sound rationale behind the transformation of health and care, then it is crucial that people understand it – and this is what the Healthwatch Harriet film aims to do.
Let's try to come at things from different angles and, if necessary, turn difficult language back on those using it
But we also believe that close engagement of people with lived experience of specific health and care services is a fundamental part of the process of change. After all, if change is to be transformative and sustainable, then it has to be grounded in the everyday reality of people's lives. It has to reflect an indepth and empathic understanding of people's health and care needs.
At Healthwatch Essex, we do this in a number of different ways. Why not take a look at our qualitative social research, such as our projects on patient, staff and carer experience of hospital discharge, or people's lived experience of seeking full time social care?
We also run engagement events that bring service users into contact with professionals, with the aim of challenging professional assumptions and highlighting what it actually feels like to use health and care services. And – as almost 2,000 people have seen in the case of Healthwatch Harriet – we make films!
Our aim is always the same: to shape and improve the future of health and care by making sure that people's lived experience is at heart of the design and delivery of NHS and care services.
So, when it comes to engaging people around STPs, we have to be creative, challenging and meaningful. Let's try to come at things from different angles and, if necessary, turn difficult language back on those using it. We have to explain in ways people can understand.
I hope you'll agree that our Healthwatch Harriet film is a simple – but effective – first step to getting people meaningfully engaged in sustainable and transformative change (if you pardon the jargon).
Dr Tom Nutt is chief executive of Healthwatch Essex