First version of vanguard dashboard contains just two metrics
Many existing data returns are not suitable for measuring integrated care
New measures will be developed over the coming months
National leaders have judged many current datasets to be inadequate in their current form to judge the success of the new care model vanguard sites.
The new care models team have decided to develop a new set of centrally reportable performance metrics over the coming months.
The team, through which central NHS bodies are supporting vanguards, has launched a "dashboard" of metrics to track the effect of new care models on performance and outcomes.
It currently only contains two metrics, as many other nationally reported measures do not adequately measure the performance of integrated care systems.
The first version of the dashboard was circulated to vanguards late last month, with data on emergency admissions and bed days for each site. For vanguards trialling enhanced health in care homes, the emergency metric will be non-elective admissions for people over 65.
These will be added to over the coming months as additional metrics are developed. A full set of around 18 measures is planned to be in use by April.
Eventually, the complete dashboard is expected to form the basis for a new payment system for integrated providers. Accountable care organisations responsible for a defined population could be given capitated budgets with incentives attached to performance against a set of outcomes, which these metrics could measure.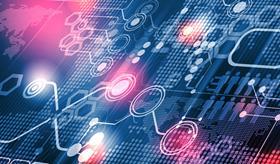 The new care models team, based at NHS England and led by Samantha Jones, detailed how new care models will be evaluated in guidance recently sent to vanguards.
The documents say that while evaluation is "at the heart of the new care models programme", many existing measures are not good enough.
For example:
The measure currently used by commissioners to assess the quality of life for people with long term conditions is only available annually – national leaders want vanguards' progress to be assessed at least once every quarter. Sample sizes may also be too small to be reliable.
Although staff experience correlates with quality of care, existing data does not cover GPs, and therefore is useless in judging vanguards with a strong emphasis on primary care.
There are many quality and safety metrics but these are "quite narrowly focused and do not well reflect the improvements that vanguards are aiming at".
For care home vanguards, accurate performance data "needs knowledge of which patients are in care homes", the guidance says. However there is "no authorised national list of care homes" and current data is "inaccurate" because it is based on matching patients' postcodes to care home.
It is likely that vanguards will begin to be measured against the friends and family test for GPs in the coming months.
"Patient activation", which assesses a person's ability to manage their own care, could also be added to the dashboard, as could emergency readmissions as an interim measure.
The documents propose developing a range of new metrics including:
a new survey measuring quality of life for people with long term conditions;
a survey measuring patient experience of integrated care;
a staff experience measure;
a bespoke health and wellbeing indicator for care home residents; and
a measure of medicine use and review for care homes.