Merger plans for CCGs in Sussex STP approved by NHS England
GPs in Horsham and Mid Sussex CCG initially rejected plans
The seven clinical commissioning groups in a sustainability and transformation partnership are to merge into three, despite initial reluctance from some local GPs. 
The new CCGs in the Sussex STP will follow local government boundaries, creating organisations covering East Sussex, West Sussex, and Brighton and Hove. NHS England has approved the configuration despite having previously indicated it preferred merged CCGs to cover whole STP areas.
GPs in Horsham and Mid Sussex CCG initially rejected a constitution for the new West Sussex CCG. They were given more time to consider the plans before approving them at a second vote.
The new West Sussex CCG will also include the old Coastal West Sussex and Crawley CCGs while High Weald Lewes Havens CCG, Eastbourne, Hailsham and Seaford CCG, and Hastings and Rother CCG will form East Sussex CCG. Brighton and Hove CCG will remain as it is.
The three new CCGs will have some committees in common and will be managed by a single executive team, but will retain their own governing bodies. The new arrangements will come into force in April 2020.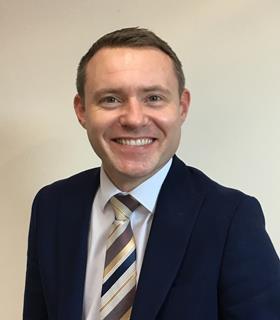 Adam Doyle, chief executive officer for the Sussex CCGs and senior responsible officer for the Sussex Health and Care Partnership, said: "Our governing bodies strongly believe that these proposals will allow us to commission in the best possible way to respond to the aims set out in the NHS long-term plan and is most effective for our local and wider system populations.
"We will have CCGs built around recognised local populations, which will enable us to work closer with our local authorities to commission in a way that gives greater focus on prevention and tackling health inequalities to improve outcomes for our communities.
"At the same time, we will have an executive team and corporate functions working across Sussex which will also enable us to commission in a more consistent way for our system, to reduce unnecessary duplication and variation in quality."
Pennie Ford has been announced as the executive managing director for the West Sussex CCGs, in the latest of a series of appointments across the patch. Mr Doyle's deputy is Karen Breen with Lola Banjoko as executive managing director in Brighton and Hove. Jessica Britton is taking the same role in East Sussex and Peter Kottlar will be executive managing director for Sussex-wide complex commissioning.
Source
Information from CCGs