Sussex Partnership Foundation Trust has appointed Sam Allen as its new chief executive.
She will take up the role on from 1 April and succeed Colm Donaghy, who is retiring after almost three years at the helm.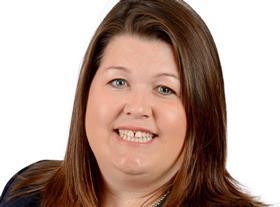 Ms Allen joined the trust in 2009 and became a member of the board in 2013. She is currently deputy chief executive and executive director of strategy and improvement.
She has considerable experience in private and public sector operational management, leadership of mental health services and health and social care commissioning.
Sussex Partnership is regarded as one of the country's most progressive mental health providers. However, it was rated requires improvement in July last year and has faced a number of challenges during Mr Donaghy's tenure.
Langley Green Hospital was closed shortly after Mr Donaghy arrived, following a routine inspection by the Care Quality Commission. Inspectors found that not all staff had received relevant training in the use of restraint or safeguarding. Nor were patients always treated with dignity.
In May, the trust and NHS England jointly commissioned an independent review into cases of patients at the trust involved in homicides. The trust was obliged to apologise to families in October after a critical review of 10 deaths found that staff had underestimated the risks posed by some of its patients.
Ms Allen said she wanted to "think boldly and creatively about how we work and what we can do differently to improve patient, carer and staff experience".
"We have a huge task ahead of us to meet the demands our services face, especially when the pressure on resources is tighter than ever before," she said.
Ms Allen added that she wanted "to build on Colm Donaghy's leadership as chief executive in embedding our values in everything we do at Sussex Partnership".
Trust chair Caroline Armitage said: "I am delighted Sam will be taking up the role of chief executive. She is incredibly well respected within our organisation and across the wider health and social care system.
"Her drive, experience, expertise and passion for the NHS are exactly what we need to help us continue improving services for the patients, carers and local communities we serve."
Source date
16 December 2016