An acute trust and a community and mental health trust will create a joint executive management team after agreeing to "formal collaboration".
Taunton and Somerset Foundation Trust and Somerset Partnership FT are to set up a joint management team overseen by a single chief executive – but both organisations have stressed the move is not a merger.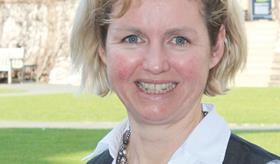 The trusts, whose combined turnover is around £455m, will remain legally separate.
However, a decision by the joint management team will not be able to be stopped by the trusts' individual boards.
Local leaders hope the collaboration will reduce unnecessary duplication in some services and make patient pathways seamless.
HSJ understands one of the trusts' current chief executives is expected to fill the new chief executive position, but both organisations will still require an accountable officer.
However Samantha Barrell, chief executive of Taunton and Somerset FT, will leave the trust this autumn to become chief operating officer with the Francis Crick Institute.
The new team is likely to comprise some people from both existing boards.
Dr Barrell said: "We are both clinically led organisations and we share the same vision and goals. It makes sense to come together."
The trusts have identified several areas in which to work closer together. These are:
Developing comprehensive psychiatric liaison services to ensure patients at Musgrove Park Hospital – the acute hospital run by Taunton and Somerset FT – with mental health needs get specialist care without long delays.
Improving stroke services to ensure people can move smoothly between their acute care and rehabilitation.
Integrating certain therapy services across Musgrove Park and in the community.
The joint management team is expected to be in place by September.
Taunton and Somerset, which has a £0.3m deficit control total this year, is rated good by the Care Quality Commission. Somerset Partnership, which is aiming for a £2.8m surplus, is also rated good.
Formal tie-ups between acute and mental health or community providers are uncommon in the NHS. In 2015, Royal Cornwall Hospitals Trust and Cornwall Partnership FT began talks over a merger, while North Cumbria University Hospitals Trust and Cumbria Partnership FT could set up a joint leadership team as part of the region's sustainability and transformation plan.
Article updated at 12:09pm to rectify Somerset Partnership FT's CQC rating and include background on Dr Barrell's move to the Francis Crick Institute.


Nick Carding joined HSJ in March 2017. He writes about efficiency within non-clinical areas such as procurement, estates, contract management, mergers and other business elements of the NHS.