A junior doctor has died after reportedly taking his own life at the hospital where he worked, HSJ has learned.
His body was found shortly before 11pm on Monday night at the doctors' academy building on the grounds of Taunton and Somerset Foundation Trust.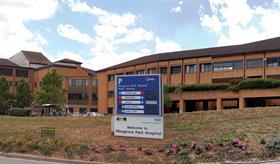 Police were called to investigate the death, which has been referred to a coroner and is not being treated as suspicious.
The doctor was named yesterday as Dr Tom Oakland. The trust said he was being supported for personal problems.
A message to staff yesterday from trust chief executive Sam Barrell and deputy chief executive Peter Lewis said: "It is our very sad task to tell you the distressing news that one of our junior doctors died at the hospital late last night, apparently taking his own life…
"We know the whole hospital will be shocked and greatly saddened by this news. We are very grateful to colleagues who led the initial response last night. The circumstances, as is usual, will be investigated by the police.
"Please know that we are putting in place longer term support for any colleague who might wish for it. [Our door] is open to all."
A drop-in centre with trust executives and senior medical staff has been set up, as well as a gathering point for junior doctors to meet and talk. A book of condolence has been opened in the trust's chapel.
In a statement to HSJ, Ms Barrell said: "We are terribly upset by the death of our colleague and we are doing everything we can to support his family and close friends at this time. They have our heartfelt sympathies.
"Personal problems can have an impact on professional life. We were aware of this and we were giving our colleague support.
"Obviously, we are asking ourselves if this support was all that we could possibly have provided. We are taking a very close look at this. In the meantime, we are doing everything we are able to support our colleagues who worked with him."
Updated on 3 August to include the doctor's name.
Source
Information provided to HSJ