Connected Care project appoints IT integration specialists
Project aims to share care records across seven CCG areas with 855,000 population
Commissioners say shared record will drive "transformational" change
Commissioners have brought in a specialist IT firm to integrate all the patient care record systems across Berkshire, as part of one of the NHS's largest joined up patient record projects.
The five year deal will see Graphnet Health integrate the multiple existing patient record systems used by the county's health and social care providers.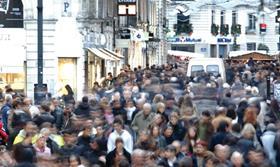 The project, which will cost £8m over five years, aims to allow patient records to be shared by all the relevant agencies across the county, a key requirement for fully integrated care, and for patients to have full access to their own records, which is a government aim.
Joining up records is notoriously difficult and no area has completely cracked the task.
However, the Connected Care project, which covers an 855,000 population, can claim to be one of the biggest efforts to join up patient records across different organisations in England to date.
Linking up every system is scheduled to take five years, but clinical benefits and some form of patient access to records are expected much earlier. Details on which systems will be linked up first are still to being finalised, but the linking of some systems is expected as early as August.
The project covers the county's seven clinical commissioning groups, which have 102 GP practices and two acute foundation trusts, Royal Berkshire and Frimley Health. There is also a community and mental health provider, an ambulance trust and social care services run by six local authorities.
The ambition is for up to 12,000 health and care professionals to have relevant access to patient records with Graphnet's CareCentric shared record software underpinning the project.
As well as combining information held in different IT systems across the county, Graphnet said the system "creates a single record for each patient [which] will allow care professionals to create and update care plans, creating coordinated multi-agency care for individual patients and enabling new ways of delivering services".
The Graphnet system is used as a repository, which means it stores records' information rather than simply transferring information between existing systems. Clinicians use it to read rather than to update records, a function still performed on their own individual systems.
Nigel Foster, finance director for Berkshire East CCGs and programme board lead for the Connected Care project in east Berkshire, said: "Being able to collaborate in real time with colleagues, all of us having access to the same information, is going to be transformational.
"We are looking to this project to help us make speedy, informed decisions, deliver more coordinated services and ultimately lead to improved clinical effectiveness."
Existing systems across health and social care include Cerner, used by Royal Berkshire; GP systems EMIS, INPS, TPP; and Rio used by Berkshire Healthcare FT. The councils use a range of social care systems including Liquidlogic, Paris and Frameworki.
The procurement was overseen by South Central and West Commissioning Support Unit, acting on behalf of the seven CCGs.
Graphnet said its system "applies high standards of data security and confidentiality" and "users require the individual's consent before a record is accessed".
Patient record sharing programmes have been dogged by confidentiality issues. However, Graphnet can point to significant experience in sharing NHS records. The company's system underpins the Hampshire Care Record, the longest standing NHS record sharing project.