Investing in healthcare technology may seem like an expense but it can actually create savings, argues Karl Blight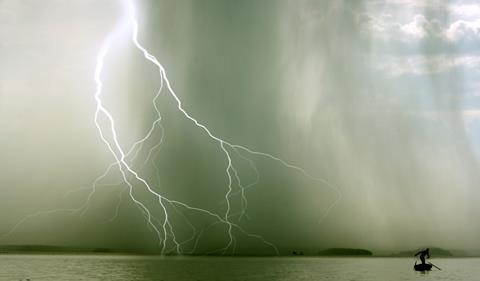 Healthcare practitioners today will be only too aware of the "perfect storm" of challenges they face
Healthcare practitioners today will be only too aware of the "perfect storm" of challenges they face. In the short term, the most pressing issue is the need to cut costs and find a sustainable model for financing healthcare whilst still improving clinical outcomes.
'Sticking with older equipment when new technology exists may lead to a false economy'
In the long run, they face the growing problems of an ageing population and the consequent explosion in chronic and neurodegenerative diseases.
Faced with the target of cutting costs by £20bn by 2014-15, the need "to do more for less" has become a familiar mantra for the NHS.
Against this backdrop it is easy to understand why some feel that new medical technology actually contributes to spiralling healthcare costs rather than helping to contain them, given the sometimes significant capital outlay required to purchase a new piece of kit. There are, however, many counterpoints to this view.
Reducing costs through technology investment
As strange as it may seem, investing in new technology can actually reduce costs over the longer term. Sticking with older equipment when new technology exists may lead to a false economy. Not only could you incur higher maintenance costs but reliability issues could cost valuable staff time, and may disrupt patient appointments.
'Technology might play an increasingly important role in helping to tackle chronic diseases'
New equipment can aid productivity with higher quality images, enabling more confident diagnoses and making repeat scans less likely.
Some medical device manufacturers are helping improve hospital productivity by offering long-term partnership contracts, focused on services as well as products, which look across the whole patient pathway and allow access to up-to-date, well-maintained equipment and ongoing staff training on the equipment.
Others are investing in the development of new products which have been engineered to meet specific needs at a lower price point. So if you don't actually need the high-end ultrasound machine available on the market, you don't have to pay for one.
Driving productivity
Another noteworthy benefit of investing in new technology is the positive impact on productivity, which in turn makes for more cost-efficient healthcare delivery.
Examples of technology being used to help improve the efficiency of healthcare delivery include:
Capacity planning in hospitals where in-depth analysis of patient flows enable hospital procedures to be re-engineered and beds reconfigured to meet demand.
Radiology information systems and picture archiving communications systems which store patient information centrally and allow remote access to radiologists 24/7.
Vendor-neutral archives which mean information can be shared between practitioners both inside a hospital and with the wider medical community outside the organisation.
Tackling chronic and neurodegenerative diseases
Ageing populations will be accompanied by a likely increase in chronic and neurodegenerative diseases and technology might play an increasingly important role in helping to tackle these. There is conclusive evidence that earlier diagnosis can improve patient outcomes and reduce healthcare costs.
In cases such as rheumatoid arthritis, early diagnosis can boost the likelihood of remission and lead to a far improved outlook for patients, rather than allowing them to develop a debilitating long-term chronic condition with an associated financial burden on healthcare providers.
Medical technology companies are investing heavily to develop diagnostic tools that enable earlier and more accurate diagnosis, such as for conditions like Parkinson's where there is currently no definitive diagnostic test.
Exciting developments mean it may soon be possible to diagnose Parkinson's with much greater accuracy using a radiopharmaceutical imaging agent − currently in development − which can detect receptors that diminish in the brains of patients with parkinsonian syndromes.
Driving better patient outcomes
Many health practitioners are ultimately driven by the need to improve patient outcomes. This is where embracing the very latest medical technology to diagnose, monitor and treat conditions as quickly as possible can pay dividends.
Looking to the future, technology in the form of digitisation of patient information is set to play an increasingly important role in eliminating the huge variation in healthcare provision which still exists, thereby improving patient care.
'The medical device industry is playing an important role in helping practitioners deliver better, more cost-effective care'
Clinicians typically come to different conclusions about the most appropriate form of treatment for their patients because they have to rely on their powers of recall when making a decision. Information technology has the power to digitise, integrate and process biomedical data, making it available to clinicians in real time, removing some of the knowledge processing burden.
Further benefits of digitisation include shortening bench-to-bedside times (it currently takes an average of around 17 years for research to move to full adoption in clinical practice) and making it possible to predict the future occurrence of disease with much greater accuracy, thereby enabling more effective treatment.
Focusing on value, not cost
There is no doubt that the medical device industry is playing an important role in helping medical practitioners to deliver better, more cost-effective care to patients and in tackling the numerous healthcare challenges faced by society, by investing in the development of new technologies.
Of course it is true that there is a price attached to innovation; however, rather than focusing on the initial capital outlay associated with a new piece of equipment, UK healthcare budget holders should focus on the total value that can be derived from their investment in both the short and longer term.
At the same time, the NHS should adopt the latest innovations so that best practice for patients becomes the norm here in the UK. This will be key to ensuring that we do not lag behind.
Find out more
Karl Blight is general manager at GE Healthcare UK