Applications for access NHS patient information rose from 501 to 957 in a year, and continue to grow
NHS Digital plans linked datasets for STP/ICS population health
New national NHS patient data scheme progressing
Demand for NHS patient data has more than doubled in a year, as NHS Digital develops new ways to share and link information for planning and research.
Speaking to HSJ, NHS Digital data director Daniel Ray said the number of applications for patient data rose from 501 in 2015-16 to 957 in 2016-17. The final figure for applications for 2017-18 is expected to be at least 70 per cent higher again.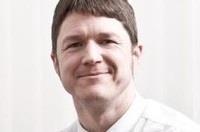 Mr Ray said the biggest increase had come from researchers, primarily at universities, wanting access to deidentified or anonymous patient data, and local authorities wanting data for planning services.
The rise was a result of NHS Digital speeding up access to data and more patient information being gathered, he said.
"There have been big improvements in the service, but also more and more data is available," he added.
Some straightforward data requests from repeat customers are also being streamlined, foregoing a review by the independent data review group.
In a document expected to be released in the coming weeks, NHS Digital will set out how organisations can access linked datasets, including patient identifiable information, providing researchers and planners with a far richer picture of patients' care.
Mr Ray said the linked patient information will be particularly valuable to sustainability and transformation partnerships and emerging integrated care systems for population health management.
NHS Digital has seven linked datasets, such as combining mental health data and hospital episode statistics, and plans to create more.
The organisation is the designated national "safe haven" for NHS patient data, collecting more than 100 datasets on subjects from child dental health to staff sickness, some of which includes patient identifiable information.
In the three months to the end of February 2018, it released datasets to outside organisations more than 5,000 times, including 602 releases of sensitive patient identifiable information.
Most of the recipients of sensitive data were NHS organisations, other health bodies or universities.
Over the next two years, NHS Digital is building a new system, known as the "data services platform", which will consolidate the collection of patient data and make it easier to share and combine.
This will include a "master person index" to trace a person across the health and care system nationally, a service for "deidentifying" and "reidentifying" patients, and a portal for organisations to access linked patient data remotely.
"We are making some big platform investment… looking at providing anonymised data, to enable data to be more easily accessible and facilitating access to others," Mr Ray said.
There are also plans to collect patient information nationally from emerging regional shared care record schemes.
The data services platform has been compared to the defunct Care.data scheme that was designed to extract and link patient data, particularly data held by GPs, for use in planning and research.
Care.data was scrapped in 2016 after concerns were raised about the confidentiality of the extracted data, lack of public awareness and patient consent, and how the information was shared with researchers.
NHS Digital has rejected comparisons between the projects, stressing that the new system focuses on improving the management of patient data already collected nationally, not collecting new patient identifiable data held by GPs.
The HSJ Life Sciences Forum has been established to stimulate future collaboration between industry and the NHS, foster innovation and tackle the barriers that prevent the relationship realising its full potential. Attendees will benefit from candid and open discussion about access and pricing as the deadline for completing PPRS negotiations rapidly approaches. The packed agenda includes keynote sessions in which NHS England and STP leaders outline their strategic vision and what role the life sciences sector can play in supporting it, as well as lively debate surrounding the Life Sciences Industrial Strategy and how barriers between industry and NHS can be broken down to realise its goals. The discussion group session with the newly established RMOCs gives industry the opportunity to engage in a dialogue about medicines optimisation and what specific challenges the NHS faces in terms of eliminating waste and variation to meet the efficiency agenda. Breakout sessions allow AHSNs, industry and the NHS to discuss service redesign, patient pathways and the innovation from industry that's required to deliver an ambitious programme of transformation. Attend to get clarity on the role of NICE and the chance to feedback on the HTA process and increased knowledge of the challenges and changes in the NHS at a national level in terms of specialised commissioning and at a local level as ACSs begin to develop at pace. The event takes place on 6 June at BMA House in London, View the full programme at lifesciences.hsj.co.uk