NHS Digital deputy chief Rob Shaw announces plans to pursue consulting career 
Chief executive praises "simply phenomenal" work Mr Shaw carried out
NHS Digital's deputy chief executive Rob Shaw has announced he will step down from his role in December.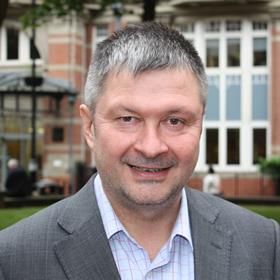 Mr Shaw is taking on a consulting role, initially working with foreign governments on national health and care infrastructure.
During his time at NHS Digital, Mr Shaw led a range of major projects, including moving core IT system Spine in-house and establishing the organisation's cyber security function.
He was tasked with maintaining the security of NHS Digital's infrastructure as well as supporting other NHS organisations in making decisions about cyber security.
He said: "Whilst I will miss the organisation and my talented colleagues enormously, the time is right to pursue some new challenges and to test my skills in some new environments."
NHS Digital chief executive Sarah Wilkinson said: "Rob has been hugely important to the functioning of this organisation for many years. He has worked throughout NHS Digital in many roles and guises and his contribution has been simply phenomenal.
"On a personal note, I could not have asked for a more supportive, wise, thoughtful, generous and loyal deputy. It has been a huge privilege to have his support over the last couple of years and I will miss him enormously."
HSJ Digital Transformation Summit
The HSJ Digital Transformation Summit, taking place at the Crowne Plaza, Stratford-upon-Avon from 12-13 February 2020, unites 120+ senior leaders from across the provider, commissioning and STP landscape with those who have leveraged technology to drive tangible improvements across other industries, to discuss how to realise your digital visions in a cash-limited environment and scale up innovations to improve quality and outcomes for your local population.
Held under the Chatham House Rule, attendees will quiz NHSX and national figures on general policy direction and co-develop solutions to their local challenges with innovators from across the country. The summit is free to attend for senior NHS digital leaders.
Register your interest
Source
NHS Digital press release