To coincide with the HSJ Innovation Summit this week, we are running three features. In the first we look at diabetes. Considered one of the biggest threats to public health in the UK, isn't it time we looked at a diabetes intervention for the whole of the UK, asks Mahiben Maruthappu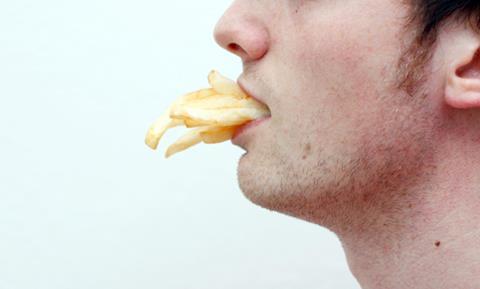 Three million people have type 2 diabetes in England. It is nearly four times as common as all types of cancer combined, and is regarded by some as the 21st century's primary public health concern. It accounts for around £9bn of the annual NHS spend, and is responsible for more than 20,000 early deaths each year.
The need for robust diabetes prevention has never been greater.
'Type 2 diabetes is nearly four times as common as all types of cancer combined'
In the current literature, it is well established that type 2 diabetes can be prevented or delayed in high risk adults.
At least five major randomised controlled trials – conducted in China, Finland, the US, Japan and India – have documented 30-60 per cent reductions in the disease's incidence through intensive lifestyle change programme interventions.
The US based Diabetes Prevention Program Research Group, for example, published a randomised controlled trial in 2002 of 3,234 participants. It showed that an intensive lifestyle intervention reduced the incidence of type 2 diabetes by 58 per cent, compared with 31 per cent by the drug metformin, over a follow-up of around three years.
The intervention was beneficial across all examined ethnic groups and both sexes. Its cost effectiveness and safety were subsequently demonstrated. Put simply, the trial could be regarded as a tried and tested innovation, with both a patient benefit and strong economic rationale.
Challenging landscape
Despite evidence existing for over a decade and the clear demand for such an intervention, the group's intervention has so far not been widely adopted or scaled across England or internationally.
This, unfortunately, is not an isolated issue. More broadly, healthcare is regarded a challenging landscape for innovation, attributed to a number of factors such as the:
delayed impact and return on preventative strategies;
difficulties in policy alignment;
tricky system navigation;
cultural barriers;
technological heterogeneity across health systems;
complex regulatory frameworks; and, at times,
unwieldy payment models.
These are factors that apply to health systems from most industrialised countries.
Changing the status quo
However, recent policy developments in England have potentially altered the status quo.
The NHS Five Year Forward View, published last year, presented a consensus and vision of what the future of the NHS could look like given the resources available. More than this, it provided a unique shift in NHS thought and ambition, aligning patient groups, frontline staff, wider stakeholders and NHS leadership.
'The forward view has served, conceptually, as a platform for rapid change, implementation and innovation'
It has since served, conceptually, as a platform for rapid change, implementation and innovation.
In the context of curbing demand and driving prevention, the forward view has enabled the development of a national diabetes prevention programme at scale – the first of its kind worldwide – with the aligned delivery of NHS England, Public Health England and Diabetes UK.
The national Diabetes Prevention Programme was launched in the UK in March, with seven demonstration locations across England in:
Birmingham: Birmingham South Central Clinical Commissioning Group;
Bradford: Bradford City CCG;
Durham: Durham County Council;
Herefordshire: Herefordshire CCG and local authority;
Kent: Medway CCG and Medway Council;
Greater Manchester: Salford CCG and Salford Local Authority;
South London: Southwark Council, Lambeth Council and Southwark CCG.
The collective population across these sites amounts to almost 1.8 million people, with recorded obesity rates varying from 8.2 per cent to 13.56 per cent. These locations are set to deliver the programme in 2015-16, targeting up to 10,000 people at high risk of developing type 2 diabetes.
Demonstrator sites will test innovative ways of identifying those at risk - for example, using the NHS Health Check programme. The intervention will comprise of a combination of physical activity and diet focused behavioural modification.
'A tried and tested innovation can potentially be adopted and scale at pace'
The feasibility of nationally procuring a lifestyle modification service or establishing a national framework contract for such services is also under exploration.
While aspirations are bold, the national programme, its feasibility, cost effectiveness and impact will each need to be tightly evaluated and determined.
Its expeditious design and development, built on the platform for change and policy alignment provided by forward view, demonstrate how a tried and tested innovation can potentially be adopted and scaled at pace, given appropriate health system architecture and ambition.
Mahiben Maruthappu is co-founder of NHS Innovation Accelerator, and senior fellow to the chief executive of NHS England