Patricia Hewitt pledges to use learning from India to new role chairing STP
Ms Hewitt admits some local relationships 'not as strong as they should be'
She says NHS needs more funding, but social care is more pressing priority
Former health secretary Patricia Hewitt has pledged to use her experience of working with the Indian healthcare system to help develop the Norfolk and Waveney sustainability and transformation partnership.
The new sustainability and transformation partnership independent chair, appointed last month, said while the NHS "of course" needed more funding, there were opportunities to drive further efficiencies and she was "excited" about using her learning from India.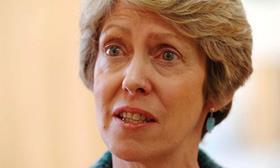 Ms Hewitt, who was health secretary under Tony Blair between 2005 and 2007, has spent the last eight years chairing the UK India Business Council. She said she had worked with Indian healthcare providers who had developed some "extraordinary innovations".
She told HSJ: "They can deliver world class, NHS standards of care at a fraction of the price. It's not primarily because salaries are lower, but because they have rethought the entire system from first principles and maximised the use of technology. I am excited about bringing some of the learning, and in particular the digital learning, to Norfolk and Waveney."
HSJ reported in June that some senior NHS figures had viewed her appointment as a move to "bang heads together" amid growing concerns that relationships between local organisations were poor and blocking the STP's progress.
Ms Hewitt admitted some relationships had been "not as strong as they should be", but she struck a conciliatory tone and insisted there was "overwhelming desire to make things work".
The health economy faces a significant deficit, with the October STP document estimating a £415.6m deficit by 2021 under a "do nothing" scenario.
On local relationships, she added: "Clearly there have been some issues on which organisations have disagreed. There have been some relationships that have not always been as strong as they should be.
"But I am hearing, both at executive level and from the chairs, an overwhelming desire to make this work and there is a real sense of comradeship and working together in a common course."
Ms Hewitt said the competing interests of commissioners looking to satisfy NHS England and providers answering to NHS Improvement "can pull people apart instead of encouraging them to find the right solution for the system".
Asked about the NHS's overall funding requirement, she said: "I think the core principle of the NHS, tax payer funded and free at the point of care… can of course keep going in the 21st century. Of course, we need more money for the NHS and social care is an even more pressing priority. [But] we also have to make sure that every existing penny that goes into the NHS is used as efficiently as possible."
Ms Hewitt, who has owned a house in north Norfolk for the last six years, said she was looking forward to "contributing" to the region because it was a "wonderful" part of the country and her ancestors had lived there.
She will step down as chair of the UK India Business Council, a pro bono role, in September. She hands over to former trade minister Lord Davies.