CQC publishes first pilot inspections of digital GP providers
Full primary care digital provider inspections to begin next April
NHS is seeking to push significant number of GP contacts to digital channels
Former Circle chief Ali Parsa's new venture Babylon one of first to get green light
The Care Quality Commission has published the first two pilot inspections of GP apps, as it works towards a full inspection regime for the growing number of digital care providers.
The NHS is attempting to shift a significant proportion of primary care contacts to digital channels as part of new models of care, which could see increased private provider involvement.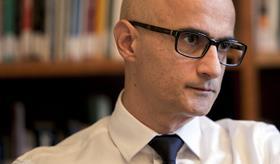 Many of the growing number of app providers are targeting patients privately, but NHS trials of the new services are underway and expected to grow, with GP finances under increasing pressure.
The CQC said 60 digital providers are registered with the regulator and many more were in the process of seeking its approval to operate.
The CQC's first two pilot inspections were of digital GP services apps Dr Now and Babylon.
Both were given the green light to continue practising and declared safe. However, a CQC spokesman stressed this was a pilot and both providers would face re-inspection once the framework was finalised.
A CQC statement added: "These reports set out our assessment of the quality of care provided against our five key questions – safe, caring, effective, responsive and well led care – in accordance with the fundamental standards.
"We expect to begin formally inspecting providers of digital healthcare from next April once we have finished our inspections of every general practice in England. This will include re-inspections of Dr Now and Babylon."
The spokesman said both services had already faced scrutiny as part of the process of registering with the CQC. The pilot programme was part of developing a continual inspection framework for digital providers, mirroring its regime for GP practices.
Formal inspections of digital providers are scheduled to begin in April after the CQC has completed inspections of every general practice in England.
Babylon says its platform "allows users to book a consultation face to face via a smartphone or desktop computer, ask a medical question, monitor overall health indicators (pulse, stress, blood pressure), carry out tests and keep clinical records in one password protected, secure location".
Patients can pay a monthly subscription or per consultation. The product is also being trialed by Southend Clinical Commissioning Group in two of its practices, covering 20,000 patients.
Ali Parsa, founder and chief executive of Babylon, said: "It is a great privilege to be leading the new generation of health services. We're among the first UK organisations of our kind to undergo such an inspection and we're proud to have set the bar so high."
Mr Parsa was formerly the chief executive and founder of Circle Healthcare. The company ran Hinchingbrooke Health Care Trust under a franchise deal, which collapsed in January 2015. Mr Parsa had left before the company pulled out of the deal.
Paul Bate, the CQC's former director of strategy and intelligence, joined Babylon earlier this year to lead its NHS work.
Dr Now, another UK start-up, provides a service allowing people to carry out consultations with doctors using their phone, as well as order prescriptions.
Meanwhile, Modality, a GP partnership covering 70,000 patients and one of the multispecialty community provider vanguards, is regarded as one of the NHS's primary care digital leaders, and a model which could be rolled out in other places.
Modality's call centre handles up to 1,300 calls a day, and the partnership says most patients are given advice or treatment without visiting a surgery. Around 90 per cent of Skype consultations and call backs by GP partners are closed without a surgery visit, the partnership says.