The NHS spends £20.6bn annually on purchasing goods and services, accounting for 30 per cent of the operating costs at each hospital. Andrew Daly explains the new procurement obligations for transparency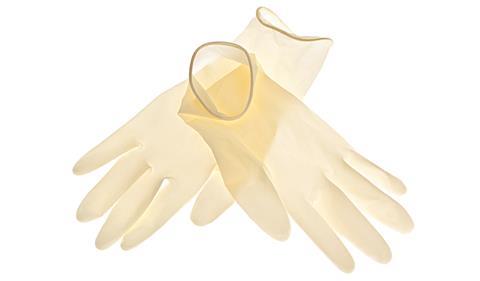 Out of the annual £20.6bn of non-pay expenditure, £4.5bn accounts for clinical supplies and services
Currently the NHS spends £20.6bn annually on purchasing goods and services, which represents around 30 per cent of the operating costs of each hospital.
It is estimated that each trust manages more than 80 complex categories and subcategories of spend, but has an average of only 5-10 core procurement people.
By 2015-16 NHS procurement will need to make up to £2bn in savings just to counteract inflation and to stabilise non-pay spending. The Department of Health has prioritised transparency of procurement as key to achieving efficiency savings throughout the NHS.
Since April 1 this year, all foundation and non-foundation trusts must comply with the DH's procurement transparency guidance.
This new guidance sets out the actions trusts must take immediately, and also preparatory steps that must be made in 2014-15.
Trusts' obligations under the new procurement guidance
Immediate actions:
NHS providers should refrain from entering into any non-disclosure or confidentiality agreements with any supplier that may have the effect of restricting the sharing of procurement expenditure data, including prices, with the national spend analysis and price benchmarking service.
Preparatory steps to be taken in 2014-15:
NHS providers will need to enable the submission of their accounts payable and purchase order data to the national service provider. Further guidance setting out specific data requirements will be issued this summer.
Respond to quarterly requests, which will be issued directly to providers in spring 2014 for price information on 25 items. Each response will be benchmarked and summary reports will be returned to each provider for action.
Since April, providers of orthopaedic joint replacement services have to routinely submit their implant pricing information to the National Joint Registry. Further guidance will be issued by the registry, which will provide training and helpdesk services.
Abolish the use of questionnaires for procurements valued below the goods and services threshold at which the procurement regulations apply.
Use the standard questionnaire where required for high value contracts. There is currently a consultation in progress to develop the questionnaire. Further guidance to follow.
Ensure all contracts with a value of more than £25,000 (the threshold has been increased from £10,000) are advertised on the online Contracts Finder portal. Providers will also need to publish rolling pipelines of upcoming procurement opportunities on the portal.
Ensure all contract award notices of more than £25,000 are published on the portal.
Take preparatory steps to enable the reporting of spend with small and medium-sized businesses and voluntary community and social enterprises and payment performance with all suppliers.
Publish details of total supplier spend each month on trust websites and take preparatory steps to publish line level pricing information. Previously providers only needed to publish details of all expenditure of more than £25,000 on their websites, but as of spring 2014 all expenditure will be covered, irrespective of value.
Adopt the NHS Procurement Dashboard to report publicly on the core metrics for 2014-15 financial year.
The prioritisation of transparency will be reflected in the next update to the 2014-15 NHS terms and conditions for the supply of goods and provision of services contract. It will say that "the provider must comply with transparency guidance if and when applicable".
Although the guidance is not intended to apply to private sector providers of NHS healthcare, they are encouraged to consider the benefits of adopting it.
Wildly different
The DH began to focus on transparency last August, when it published Better Procurement, Better Value, Better Care: A Procurement Development Programme for the NHS.
'There are far too many examples of different solutions to the same problem and wildly different prices being paid for the same product'
This highlighted the problem with NHS procurement: there is too much variation across the health service.
It said: "[There are] far too many examples of different solutions to the same problem and wildly different prices being paid for the same product."
The DH suggested improving procurement data, information and transparency, and it highlighted the importance of non-executive directors and trust boards in championing better procurement and holding their directors to account.
The new guidance sets out what trusts must do to achieve procurement transparency.
Transparency is required to ensure expenditure data is shared to identify savings opportunities and so smaller suppliers can take advantage of legislative changes that will make it easier for them to access the NHS market.
Share prices
Out of the annual £20.6bn of non-pay expenditure, £4.5bn accounts for clinical supplies and services. The prices paid and products consumed vary between trusts. Last August's report attributed this to each trust's clinical preference. It highlighted the savings achieved when clinical preferences were changed.
Sharing procurement expenditure data between providers will enable them to compare prices, which will in turn lead to increased competition among suppliers and the prioritisation of specific expenditure categories for attention.
The new guidance envisages that this will be achieved by setting up a national spend analysis and price benchmarking service.
Further guidance on specific data requirements will be issued this summer under the NHS e-procurement strategy. However, the crux is that all NHS providers will have to submit procurement transaction data, which will ultimately be placed in the public domain.
Two trusts have already benefited from reducing variation and sharing pricing data (see case studies).
Case study: Lancashire Care Foundation Trust
The procurement department at Lancashire Care Foundation Trust carried out a project to rationalise ranges of office and stationery products bought throughout the trust.
It implemented a core stationery range in October, saving the trust more than 30 per cent in the five months between November and March. The average cost per line item was reduced from £4.01 in November to March 2012-13 to £2.83 for the same period in 2013-14.
The trust is now involved in leading an initiative in the North West with NHS Supply Chain to establish a standard desktop stationery core range. This sharing and collaboration is expected to create further savings, as spend is not only focused on the best value options, but volumes are aggregated, reducing the variation of products purchased and supporting the development of core procurement lists required by health secretary Jeremy Hunt.
Stephen McGarry, procurement manager at the trust, says: "Following a collaborative and inclusive engagement with NHS Supply Chain and fellow trusts in the North West, early benchmarking of the spend would indicate a savings opportunity for the region of as much as £1m, based on current volumes and aggregating commitment on a core best value range."
Suppliers' trade
On the supplier side, legislative changes in 2014 will give small and medium-sized enterprises easier access to England's annual £230bn public sector expenditure.
Among the reforms are:
the abolition of prequalification questionnaires for low value contracts;
the obligation to use a questionnaire for high value contracts;
consideration of these businesses' needs in the design of procurement processes;
making all contract opportunities accessible on the Contracts Finderl; and
ensuring small firms are treated fairly by instituting prompt payment terms throughout the public procurement supply chain.
Andrew O'Connor, director of commercial procurement services at Countess of Chester Hospitals, says: "Removing barriers to access for SMEs should promote market stimulation and innovation, and ultimately leverage cost efficiencies for the NHS.
"On an all too regular basis I read about or am contacted by SMEs who are continually frustrated by the difficulty in accessing the NHS marketplace. This has been the case for many years.
"The support from the Department of Health will hopefully finally drive home the message that SMEs hold one of the many keys there are to unlock savings for the NHS."
These measures are intended to increase competition and encourage growth and innovation, leading to better value for money from the public purse.
However, to achieve this transparency in procurement will have to be a strategic priority for NHS boards.
Case study: Countess of Chester Hospitals Foundation Trust
Countess of Chester Hospitals Foundation Trust's procurement team, led by director of commercial procurement services Andrew O'Connor, undertakes spend reviews benchmarked against its extensive contracting portfolio. This enables it to highlight areas where other trusts can focus resources to deliver the greatest efficiencies.
The team has been on a standardisation and efficiencies drive since 2002. It has managed to make significant cost reductions and product switches in what are widely regarded as "difficult" areas, such as orthopaedic knees, hips and trauma implants, endosurgery consumables, implantable pacemakers and single use examination gloves.
Andrew Daly is a partner for health & social care law firm Hempsons, with a specialism in procurement law.