More than half of online providers found to be not safe, either partially of fully, in reports by CQC under new inspection regime
Unsafe prescribing practices, including opiates, patient consent and not sharing data with GPs are common areas of concern
Some suspended providers make rapid improvements within months to resume services
A new regime for inspecting online health services has revealed nearly half were not providing a safe service for patients, according to Care Quality Commission reports.
It comes as a separate coroner's preventing future deaths report, published last week, urged the Department of Health to do more to curtail the availablity of bulk prescription drugs over the internet, after a supply from an unnamed online source was implicated in the death of a Manchester woman.
An HSJ analysis of reports into 33 providers inspected under the new system so far showed 16 were deemed to be not providing a safe service, either in part or full.
The majority of these providers were also found to be not providing a well led or effective service.
Four of these providers have since deregistered their services with the CQC, either after being threatened with further enforcement action and being suspended for failing "to protect the safety of patients".
However, some providers suspended amid safety concerns earlier this year are already back up and running after a second inspection found they had made significant improvements.
Overall, 23 of the 33 inspected online providers were not meeting one or more legal requirement at their last inspection.
Common concerns raised in inspections of online providers
Not ensuring "care and treatment is provided in a safe way for all patients. Including the safe and effective prescribing of medicines" including failing to follow current best practice and GMC guidelines.
Not taking adequate steps to identify patients including, at one provider, children.
A lack of information for patients about the identity of the doctors involved in consulting and prescribing.
Failing to manage the ongoing risks to patients. For example, two providers were found to have "prescribed large quantities of inhalers but there was a lack of monitoring or follow up for these patients whose condition could put them at serious risk of harm".
Failure to share, or encourage patients to authorise sharing, clinically significant information with a patient's regular GP.
Inadequate records of patient interactions and previous prescriptions.
Health questionnaires that did not follow national guidelines.
Particularly serious issues were identified at some providers.
In one example, in a report published on 30 October, Yakub Chemists' CQC registration was suspended after its second inspection in less than six months found it was still not providing safe, effective or well led care.
Specific concerns included relying on just one clinician, with no plans for patients in their absence, and not sharing any information with patients' GPs since April.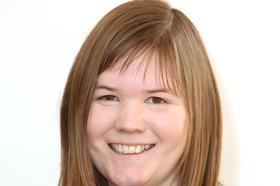 "This meant that if there was an alert or a patient safety incident when this staff member was unavailable the provider would not be able to identify any patients at risk or take appropriate action," the CQC said.
The service was suspended and since been deregistered with the CQC.
Another provider about which serious concerns were raised, Nationwide Pharmacies, was found in report published in September to be "unable to demonstrate that opioid (a potentially highly addictive medicine) was being safely managed".
The provider was found "not safe" in an inspection in February and issued with a warning notice. A focused follow-up inspection in June said there had been considerable improvement but there remained outstanding issues, including opioid management and ensuring "care and treatment is provided in a safe way to patients".
In a statement to HSJ, Nationwide Pharmacies said it had treated tens of thousands of patients successfully for seven years, always putting "patient safety and care above everything else".
Like other online providers the "sudden nature of changes in regulation" had resulted in the company being deemed to be providing an unsafe service, it said.
The company said: "Since the introduction of the new regulations we have worked tirelessly to ensure that we meet all of the new standards." The service was "now compliant with all regulations".
At a third provider, White Pharmacy, which has since been deregistered, the CQC identified "continued significant risks to the safety of patients' health and welfare, which related to insufficient or ineffective systems in place in relation to remote prescribing".
New inspection regime
The CQC began a new inspection regime for online health services in late 2016, amid concerns that patients could be put risk and that current inspections did not focus on the unique risks for online health providers.
Overall, the CQC has identified 45 online providers to date and published reports on 33. Many have only been registered in the past 18 months.
Most providers offer e-consultation, either video or written questionnaires, and prescribing services, often linked to an online pharmacy. The CQC does not regulate pharmacy dispensing.
On 24 August, medical regulators, including the CQC, wrote to online health providers identifying "a number of themes where concerns have been identified in some inspections". These included verifying patients' identity, managing consent, communicating with a patient's GP, and safeguarding.
Currently CQC inspections do not formally rate online health providers but the Department of Health is consulting on these.
An overall CQC report into the findings of the new inspection regime is expected early next year.
Tim Ballard, the CQC's national GP adviser for digital and independent primary care, said while online services were popular and could convenient for some patients, there were particular risks when it came complex and chronic health problems.
Some online providers had been registered for years, and been inspected previously without a focus on the online risk. They, and a slew of online providers registered more recently, were now part of an accelerated inspection programme, he said.
While there was "wide variability" to the quality of online health providers, inspection had been effective in either closing down providers genuinely putting patients at risk or encouraging rapid improvement in care, he said.
Nuffield Trust health policy fellow Sophie Castle-Clarke, who sits on CQC's panel advising on the new inspections, said she was surprised by the volume of online health providers.
As well as issues of patient identity and sharing information with a patient's GP, she was concerned about prescribing practices of some providers around opiates.
"Some of the providers have made it their business model to make these drugs readily available because people want them," she added.
Patient Association chief executive Rachel Power said while it was not realistic for patients to research every online provider, the inspections showed this may be the safest course.
She said: "It's positive that CQC data is available to make shortcomings public where they exist, but there probably needs to be more work between the sector and the regulator to drive up standards. Online services can be highly convenient for many patients so there are benefits to be gained from a mature online sector with high general standards."
Yukub Chemists and White Pharmacy were approached for comment.