BT's technology collaborations aim to enhance the NHS, alleviate patient wait times, and improve healthcare efficiency for a brighter future, writes Professor Sultan Mahmud
The NHS is critically important and has a 75-year-strong track record of embracing new technology. However, as its challenges mount, we need to do more to make sure it's equipped to keep up with patient demand.
Sponsored by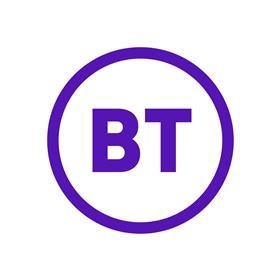 While technology alone can't build more hospitals or train doctors, nurses, or the many other vital professionals that make up the front line, it can enhance the day-to-day experience for all. As my colleague, Paul Bhogal, consultant interventional neuroradiologist and member of BT's clinical advisory board puts it, "When we talk about the need to bring new technology to the NHS, we're not talking about replacing doctors and nurses. We're talking about taking tools that are already a part of everyday life elsewhere, and using them to make things quicker and easier for patients."
Technology can act as a catalyst for speeding up diagnosis and treatment, improving patient experience, freeing up time for frontline workers, and helping budgets go further.
The verdict is out, technology is in
Data from NHS England indicates that 7.6 million people in England are waiting for hospital treatment, including 1.6 million waiting for diagnostic tests or scans, the highest figure since modern records began in 2007.
What's more, BT's new research into the public opinion of digital health in the UK showed that 61 per cent of patients are frustrated with the time it takes to contact a medical professional, and 59 per cent with delays in arranging an appointment.
It's evident from our research that most adults in the UK recognise that technology is part of the solution to waiting list challenges and want it to take centre stage in the NHS, with 64 per cent recognising it as a worthwhile investment.
Digital diagnosis is key
The pandemic has radically changed the perception of digital healthcare in the UK, so much so that 75 per cent of adults would prefer a digital consultation or diagnosis. They're focused on getting the quickest route to outcome and the right care, with 91 per cent emphasising the importance of the NHS enhancing the speed of diagnosis and treatment. Technology can accelerate the process significantly while providing a win-win for medical professionals too, who can more efficiently spend resources treating patients.
What's more, our research also shows that more than a third (37 per cent) of the UK public would support the use of Artificial Intelligence to improve the efficiency and effectiveness of the NHS. There are a multitude of technologies that have the potential to revolutionise healthcare, and digital diagnosis is just the start.
BT is paving the way with diagnostics solutions
With over one billion diagnostics tests being carried out by the NHS every year, the scope to streamline these services is huge. A rising demand for diagnostics treatment must therefore be met with an equally powerful level of innovation.
That's why BT has unveiled advanced AI and digital diagnosis services to accelerate diagnosis and treatment pathways and unlock the benefits of AI for more hospitals.
We are working in partnership with a specialist AI operating system, deepc, to help increase patient flow and address the existing backlog. The imaging platform can help medical professionals access the clinical value of multiple AI tools quickly and safely via an AI marketplace.
The digital platform, often likened to "Netflix for doctors," accelerates diagnosis and image sharing
The use of AI in radiology is growing and has been shown to aid NHS staff with processing vast amounts of data. Deepc adapts to any hospital, simplifying onboarding, and providing access to 50+ AI solutions, even in remote geographical locations, so we're proud to be bolstering our healthcare services with them to make lasting changes across the NHS.
With the NHS grappling with a fall in the number of skilled healthcare workers and an increased reliance on costly outsourcing, the technology has the ability to support healthcare professionals at all levels.
Additionally, we are collaborating with MedTech provider, AXON Diagnostics, to further boost our digital health programme for the NHS to offer faster diagnosis, tackle wait times and manage patient care. This partnership empowers NHS clinicians to collaborate efficiently across regions.
The digital platform, often likened to "Netflix for doctors," accelerates diagnosis and image sharing. It employs a secure streaming service that enables specialists to access and report real-time diagnostic data like X-rays and MRI scans from anywhere within seconds. This expansion of connectivity enhances healthcare capacity by uniting clinicians and consultants across various locations.
Ultimately, our new digital diagnostics and AI services, underpinned by our world-class networks and proven experience in delivering technology at scale, can help ease some of the pressures faced by doctors and nurses today. They will not only help connect NHS clinicians with patients more efficiently but can also support knowledge sharing to plug some of the gaps where healthcare services need it most.
It's part of our commitment to stand alongside the NHS, working with clinicians to help more UK trusts reap the benefits of the latest technology – enabling them to do more with digital, without increasing their already heavy workload.
To find out more about BT's collaboration with deepc and AXON Diagnostics, or our work with the NHS to build smarter, safer and more efficient healthcare for everyone, please visit here.