The voluntary sector can provide the NHS with commissioning support and expert patient knowledge to ensure better outcomes, says Sue Thomas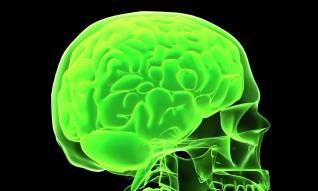 The voluntary sector hasn't always been used effectively in the health and social care arena in the past, but in the new NHS we have a real opportunity to change that for the better. There are increasing examples of voluntary sector interventions that make a real difference both to patient quality of life and commissioners' budgets. Will charities now play a more systematised, integral part in the new NHS?
'Patients often ask for simple measures that will help them remain independent and self-managing for longer'
Neurological Commissioning Support has a unique commissioning support model, which more and more clinical commissioning groups and service providers want to learn about. We give health and social care staff expert, hands-on advice on how to provide better outcomes and efficiencies in their neurology services.
There are a range of specially designed tools and resources that can help the NHS provide better care, be it through "Neurowatch", where we provide a data picture of an area's neurology performance, or our online tool "Neuronavigator", which can risk stratify individual populations and assess staffing and budget requirements.
We are a voluntary sector organisation rooted in the expert knowledge of our major national founder charities. Our founding partners − the MS Society, Parkinson's UK, the Motor Neurone Disease Association − and affiliate partnerthe Epilepsy Society give us a strong patient focus. At NCS we consider ourselves to be the "commissioning arm" of our partners.
Improving care
Since 2008, NCS has improved care in nine health economies with a combined total of almost one million neurology patients, where we've held up a mirror to the NHS to challenge the way services have "always been commissioned".
'It makes sense to use an expert when you want to do a job well. There is no greater expert than the patient'
In Cornwall and Isles of Scilly we worked with the then primary care trust and regional neurological alliance CAN-DO to make services more effective and efficient. We helped the PCT take stock of the performance of their neurology services and gave them realistic models for change.
Patients often ask for simple measures that will help them remain independent and self-managing for longer. To address this in Cornwall, we produced a directory of frequently asked questions about neurology services, which has now been distributed to 2,000 people across the county. We've replicated the model in our other local projects, too.
In Cornwall, it was found that people with Parkinson's admitted to hospital weren't always able to take prescribed medication at the right time, especially on general wards. This can make a patient lose their independence very quickly and result in a costly, prolonged hospital stay and a need for unplanned rehabilitation.
To address this, a Parkinson's UK "Get it on time" checklist was suggested to educate staff in non-neurological wards about managing patients. Patients are also now red flagged on the hospital system so the specialist team know whenever somebody with Parkinson's is admitted to any Cornwall hospital.
It has been identified that common preventable problems across neurology emergency admissions nationally are most often urinary tract infections, respiratory infections and falls.
Data tool: Neurowatch
In Neurowatch reports we interpret local hospital episode statistics to give a unique overview of neurology performance. Combining public health data and condition prevalence information with HES inpatient and outpatient statistics and QOF data, we can interpret variations and advise on the best way to address unscheduled admissions and spend.
Often the picture revealed is a surprising one, with neurology admissions far higher than expected. Nationally, neurology accounts for the third most common reason for both attending accident and emergency and seeing a GP, and 20 per cent of all acute admissions.
A catalyst for change
In Cornwall our advice has been a catalyst for further changes. Pharmacists in the local community health services have established pharmacy checklists so they can ensure medication is given on time and administered correctly. E-prescribing has also been introduced, allowing pharmacists to see which wards patients are admitted to and enable a pharmacist check visit.
Local Parkinson's UK staff and the Parkinson's specialist team now deliver lunchtime training to ward staff. A QIPP workstream in Parkinson's medicine optimisation is planned this year to reduce admissions, length of stay and re-admissions.
With regard to epilepsy patients, we've worked alongside the charity SUDEP Action, who are researching what can be done to reduce unnecessary use of accident and emergency departments by people with epilepsy in Cornwall. They are also developing a checklist GPs could use to identify patients at risk of sudden unexplained death in epilepsy (SUDEP) and make sure patients are given appropriate information to reduce that risk. This work will meet needs identified by the NCS audit.
Expertise in integrated care
The voluntary sector also has in-depth knowledge of how services can best be coordinated, as we understand every stage of the patient journey. For a commissioner or service provider, examining services in detail for complex conditions can feel like a real can of worms. But given a step by step approach, and with some objective guidance about where to start, things can feel much more manageable.
NCS has developed an integrated care pathway model piloted in Norfolk, Great Yarmouth and Waveney. This area had inconsistent referral routes; staff didn't always understand roles and protocols, and there had been an increase in neurology admissions without any clear reasons. The area covers three acute trusts and six CCGs and so the model NCS has developed provides a framework that can be transferred to all areas, whatever their size.
The guide leads people gradually through the whole process − from identifying key stakeholders through to development of the final pathway – and is backed up with a large resource toolkit.
Integrating services has the potential to save money as it reduces unnecessary duplication in the system and streamlines services. For example, if local nurse led self-care programmes for patients were run through one location and organiser, this could save individual nurses' time and increase capacity in the specialist team.
Risk stratification and budgeting: Neuronavigator
Using our founder charities' understanding of a typical year of care for different conditions, NCS also developed Neuronavigator: a simple, practical web tool for commissioners and providers who are planning services for motor neurone disease, multiple sclerosis and Parkinson's. It unbundles services and spend, and provides a likely standard cost per year of care for each of the three conditions for any given population. Users can create different models to examine different scenarios, or edit the standard model to represent the specific care pathways in their local area.
We're the patients' voice
Voluntary sector expertise can make a real difference, especially with more complex long term conditions. NCS was able to show commissioners and service providers in Gloucestershire the problems that people with motor neurone disease were facing when using wheelchair services.
'The voluntary sector has not always been properly valued as a credible partner but hopefully this petition is changing'
MND is a devastating, rapidly progressing condition where a person loses motor function and gradually weakens. Rapid access to a wheelchair is crucial. Patients can progress from diagnosis to death in as quickly as six months. Tragically, the waits caused by eligibility criteria often see people receiving a chair when it's too late for them to use it − reducing quality of life and wasting NHS resources.
To combat this, a more streamlined wheelchair referral process was introduced, specifically for MND patients. It was outlined that local wheelchair services didn't understand specific conditions well enough and used patient stories from the MND Association and input from patient groups to explain disease progression; and why people needed chairs far sooner than they were getting them.
As a result, wheelchair assessment waiting times have dramatically improved from eight weeks to 2.8 weeks and wheelchair services make MND patient referrals a high priority. Patients report that the service has improved quite markedly. This is a really positive indicator of what patients working alongside professionals can achieve.
The voluntary sector has not always been properly valued as a credible partner but hopefully this perception is changing. NCS has developed a range of tools and commissioning support activities that can now help CCGs and providers to improve their neurology commissioning, and we are mentoring several other national charities to replicate the model.
It makes sense to use an expert when you want to do a job well. There is no greater expert than the patient.
Find out more
Sue Thomas is chief executive of Neurological Commissioning Support, sue.thomas@csupport.org.uk