There are now a bewildering number of health apps out there. Matthew Shelley looks at efforts to identify the most effective

In association with IMS Health
Tara Donnelly could not have been more delighted when her children recently grumbled about going to bed.
The managing director of the Healthcare Innovation Network (HIN) South London was told in no uncertain terms that they wanted to use Brush DJ, a mobile health app that plays two minutes of music while youngsters clean their teeth, then gives a round of applause.
'They wanted to use Brush DJ'
"My four year old thinks the clapping is performance related, and I'm not disabusing him of that impression," she laughs before adding: "It's a simple idea, beautifully executed, and has real implications for children's long term health."
Wide ranging benefits
There is a burgeoning belief that apps on smartphones, tablets and other devices could have wide ranging benefits and HIN, which is the Academic Health Science Network for south London, is taking a close interest in their potential.
Ms Donnelly argues that the NHS needs to seize the opportunities offered by all forms of digital technology, not least to support the 15 million people living with long term conditions.
"The challenges for healthcare are changing. Our approach to chronic disease management is not working. We need to change that and one way of doing it is by making more use of the technologies that people are accustomed to in other areas of their lives," she says.
And while Ms Donnelly sees increasing enthusiasm among commissioners and healthcare professionals, there are obstacles.
'There are currently 165,000 apps targeting wellness, health and disease management'
Her colleague, Leon Douglas, who is head of technology and clinical information at HIN, has found "anxiety" about mobile health (mHealth) apps because the evidence base, while growing, is limited.
This raises the related issue of how the NHS should go about recommending apps – there are currently 165,000 targeting wellness, health and disease management.
Dr Douglas and the HIN have been involved in piloting AppScript, which offers one possible approach.
This app prescribing solution, created by IMS Health, evaluates and generates scores using criteria that combine functionality, clinical evidence and endorsements with feedback from healthcare professionals and patients.
"It's like a TripAdvisor for apps," says Dr Douglas, who thinks that digital content can form an important part of a holistic care package, empowering patients and carers.
"For the first time usability is a big determinant of success, which is no bad thing. We know that when something is easy or even pleasurable to use that this drives adoption," he says.
However, healthcare professionals and organisations must have confidence about which apps are safe, effective and appropriate.
One in 10 apps can now connect to other devices and sensors, which could be very good for everything from alerting people to potential health problems to facilitating self-management. But poor apps could have severe consequences.
Reliability concerns
Paul Grant, of the Oxford Centre for Diabetes, Endocrinology and Metabolism, says: "There is nothing to stop anybody creating an app and claiming it has benefits for your health when the reality is that it may miss vital information and give false confidence. It can be a modern snake oil."
As someone whom patients ask for advice on diabetes apps, Dr Grant is aware of the pros and cons.
"Even if I have a look and a bit of a play around I'm in no position to say whether it's reliable and trustworthy or not. There are apps I know and can recommend but there are many others I am not familiar with.
"The NHS needs to recognise that mHealth is opening up new horizons. Its role in the years ahead needs to be to assess, regulate, accredit and advise on what's out there."
Patients currently have few ways of judging what a developer promises.
'There is a necessity of reliable NHS guidance'
In 2013 JAMA Dermatology published a study of four smartphone apps created to evaluate photographs of skin lesions and advise on whether they might be malignant. Three wrongly classified 30 per cent or more of melanomas as being no cause for concern.
Mohammad Mobasheri, a surgical registrar taking time out to do a PhD at Imperial College focusing on mHealth apps, says this shows the necessity of reliable NHS guidance.
His research has involved more than 60 healthcare professionals, developers and others in considering how to evaluate apps.
"The method needs to be rapid, particularly from the developer's perspective because these are things which can be created very quickly.
"If the process is too slow it risks stifling creativity and driving them away. There also needs to be a perceived benefit for the developer, an endorsement or logo or something they can use in their marketing to differentiate their product," says Dr Mobasheri.
He also argues for proportionality – so the depth and detail of evaluation relates to its potential health impact.
Patient Focused
Work is being carried out across the NHS, for example by the National Information Board, to come up with an endorsement model for patient focused healthcare apps.
So far, national level attempts at evaluation have had mixed fortunes. In October the NHS Choices Health Apps Library, set up in 2013, was shut.
Concerns had been raised about the security of patient data following a report in BMC Medicine, which assessed 79 apps on the site.
In March NHS England announced a new Mental Health Apps Library which features and rates seven apps. More specialist libraries are due to follow.
A centralised approach presents one way forward. However, Dr Mobasheri says there are others. "You could have a set of guidelines for consumers so they can work out for themselves whether an app is safe and useful.
"This could be for the public or for healthcare professionals and organisations, so they can judge whether to recommend it to patients."
The importance of effective evaluation
But he and others believe that action is needed soon as mHealth is expanding fast.
A report entitled Connected Health, from the Deloitte Centre for Health Solutions, projects that, by 2018, the European market will be worth $7.1bn, the largest in the world, with annual growth rates above 60 per cent.
Dr Mobasheri says: "While only a very small percentage of apps present any kind of dangers, it's important that the whole apps ecosystem is properly regulated and apps are evaluated in a way that's robust, proportional and quick."
It is perhaps only if this happens that the NHS can effectively serve the up-and-coming generation, like Ms Donnelly's children – digital natives to whom mobile apps are the go-to source of information, entertainment and support.
David Franks on digital empowerment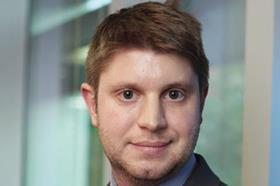 The excitement and interest surrounding the adoption of mHealth (mobile health) technologies is justifiably growing. As providers steer patients towards empowerment and control over their care, new technologies offer a powerful way to help patients monitor and sustain their interaction with their treatment regimes and health goals.
New health and wellbeing apps are proliferating and today surpass 165,000. Many are designed to enhance wellness and fitness, but those geared towards specific diseases – diabetes, Parkinson's, MS, cardiovascular disease and obesity – show evidence of efficacy and improvements in regime adherence.
With so many apps on the market, consumers have no way of knowing which are best for their needs and often download the most popular, regardless of effectiveness. Similarly, providers have no means of certifying apps.
Enabling providers to confidently recommend or "prescribe" apps will be essential in correct use and sustained adoption of this new technology.
It is necessary to develop guidance around the use of apps in treatment regimes and personal health management. Tackling this in a two-tiered approach could ensure timely adoption and positive health outcomes.
Forge a path
At a local level, decision makers should lead the charge, implementing programmes that allow patients access and encourage continued adoption. With the right tools, health professionals can access better guidance on which apps to recommend and use these tools to measure app usage and evaluate clinical benefit across the system.
The ability to report, evaluate, learn and capture these learnings for a collective repository will empower early adopters. We can facilitate this by collating existing knowledge of health apps and their relevance to patients, making it available to those professionals willing to forge a path.
A national strategy can then evolve which realises the opportunity to scale digital health innovations in the NHS. As more apps connect to social media (an increase of 10 per cent since 2013), so use has increased. This affects how patients connect their data from their device, and how the data collected connects to their health provider and community of like patients.
In our increasingly devolved and decentralised healthcare environment, it's easier for local providers to take the lead in recommending apps. This ground-up approach will create the basis for a national strategy and for full evaluation of the quality, quantity and safety of the mHealth app market.
David Franks is director, offering development and marketing, at IMS Health