This evening HSJ will reveal its list of top 50 innovators in the healthcare sector. The names will be announced by HSJ editor Alastair McLellan at an event in central London.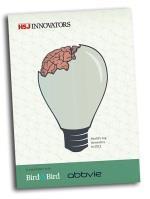 In this inaugural HSJ Top Innovators list, we sought to identify people whose contributions made a tangible difference to patients, colleagues, the healthcare system or wider society, reflecting the diversity of pioneering work and approaches across the healthcare spectrum.
The 50 names have been chosen from a longlist of 100, who were nominated by HSJ readers on Twitter and hsj.co.uk.
The full HSJ Top Innovators list will be published on hsj.co.uk at 7.45pm.
The event is supported by Bird and Bird and AbbVie.