With 2021 down to its final days, it's time to take a look back at HSJ's most read technology stories of the year.
Exclusive: NHSX to be merged into new NHS England transformation directorate
In February, HSJ revealed NHS England planned to set up a new transformation directorate – and NHSX was to be merged into this – in a bid to bring together digital and operational improvement teams. HSJ also learned the new directorate was an attempt to make sure transformation work did not become siloed.
Stretched GP practice writes scathing open letter to patients
Ivy Grove Surgery in Derbyshire wrote a 16-page open letter to its patients in April, where it compared the introduction of eConsult to "opening up a brand new lane on a full motorway that was already littered with roadworks". Criticisms of patients included "unrealistic" pain scores, people "avoiding" looking after themselves, and contacting GPs for minor symptoms. It added lockdown had "skewed" people's perspective of their health.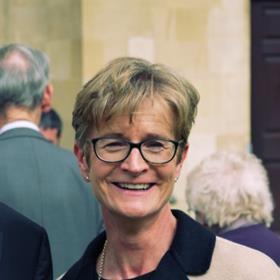 NHS Digital to merge with NHS England in major tech overhaul
Following on from NHSX's merger, it was announced in November NHS Digital would also be merged into NHSE. The decision came off the back of Laura Wade-Gery's long-awaited review into NHS tech leadership. It was also revealed both the NHSX and NHSD brands would be retired.
Concern raised over death of five patients seen remotely by GPs
Patients being seen via remote, as opposed to face-to-face, appointments has proved a controversial issue throughout the pandemic. In September, HSJ revealed a single coroner had written five prevention of future death reports raising concerns about remote appointments. The reports covered a wide variety of conditions, including covid, a broken femur, and anxiety and depression.
Revealed: The seven trusts getting £6m each for tech improvements
In March, then health secretary Matt Hancock revealed the second cohort of trusts which had been selected for NHSX's digital aspirant programme. The seven providers would receive £6m each over the next three years, while a further 25 would get £250,000 each in "seed funding" for "drawing up digital strategies and business cases".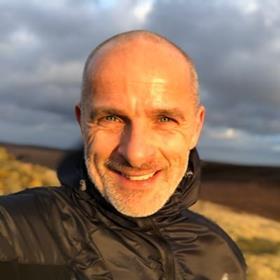 Test and Trace chief in line to take CEO role at NHS agency
After Sarah Wilkinson announced she was stepping down as NHSD CEO in March, the hunt was on for her replacement. HSJ learned Simon Bolton, who was Test and Trace's chief information officer, had been lined up to take the job on an interim basis.
Supplier to 'every NHS trust' placed in special measures
The Care Quality Commission rated Healthcare at Home "inadequate" and put the supplier – which provides NHS-funded care and medicine supplies to patients' homes nationwide – in special measures in May. The watchdog's report said the private provider had missed thousands of medicine prescriptions, meaning patients may have come to avoidable harm.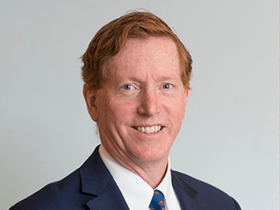 Top US healthcare chief to join NHS England
NHSE appointed American primary care physician Tim Ferris as its new director of transformation in March. Dr Ferris, who was already an NHS Improvement non-executive director, joined from a leading not-for-profit US medical group, the Massachusetts General Physicians Organization.
Candidate for NHS CEO job joins ex-NHS director's company
Senior partner at KPMG and former University Hospitals Birmingham Foundation Trust chief executive Mark Britnell was one of the final candidates for NHSE's chief executive job, before Amanda Pritchard was appointed. In August, it was revealed what Mr Britnell did next. Australian tech firm Beamtree, which is run by ex-NHS England director Tim Kelsey, appointed Mr Britnell as chair of its new global impact committee.
Neighbouring ICSs plan single hospital IT system
In August, it was revealed five trusts in the Cornwall and Devon Integrated Care Systems were working on joint plans to use a single electronic patient record. Four of the five trusts were due to receive a large sum of money through the government's new hospitals programme.